The whole of 2019 has been "an experience" the majority of which has not been quite pleasant, but there are moments when I could not help but feel yeah, this is me doing the things……
I love blogging, I love the community and am in my element when introducing people to the endless possibilities that blogging can make a reality. For the large part blogging is mostly considered nothing more than glorified diary keeping but it's so much more than that, it's a unique opportunity to shape, define and redefine yourself, your narrative, raise awareness and advocate important issues, a voice to the voiceless; commune and perhaps even inspire…. I could go on;
I am an Uncle of Bloggers, in happiest when building blogging communities, introducing aspiring bloggers to the joys of blogginghood, bloggers to other bloggers, the world to Africa and African Bloggers….
The Blogging For Accountability Project was collaborative drive with the Municipal Review and under the Connect.Hubs Program to get bloggers to write more about their local governance and hold them accountable for service delivery
Afrobloggers Blogging For Accountability: Bulawayo Chapter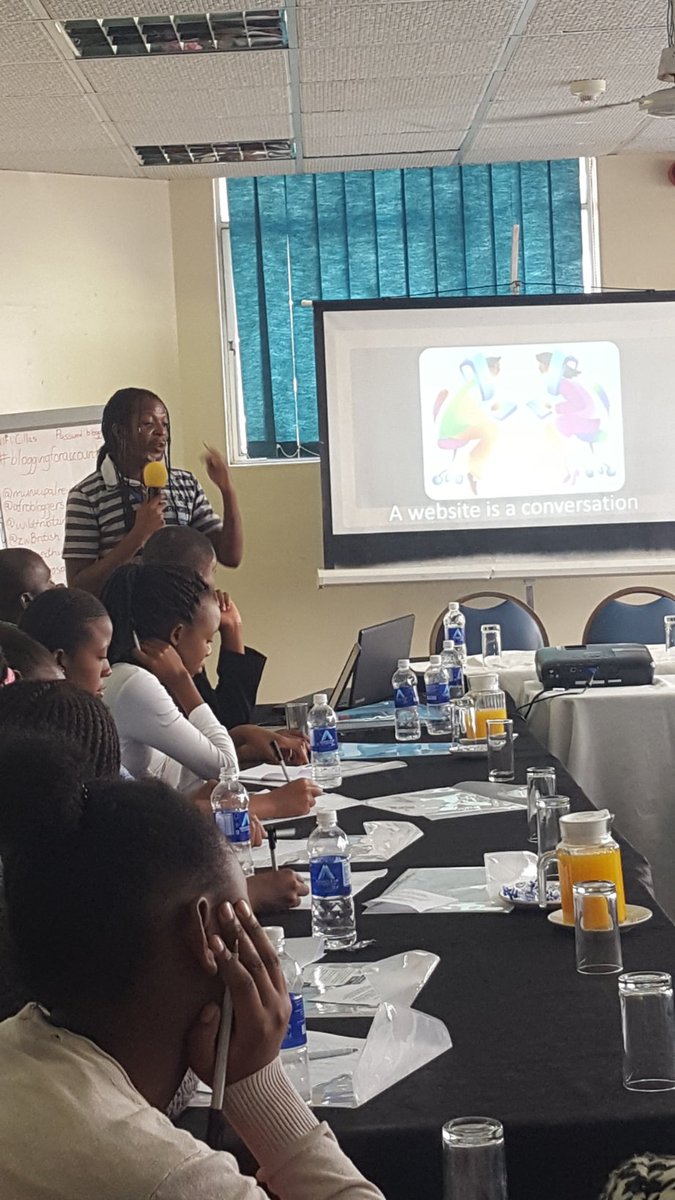 Afrobloggers Blogging For Accountability: Harare Chapter
Connect.Hubs Coaching Retreat
A bootcamp retreat for creative hubs in Southern Africa with reflections on the year and exercises to map a course of action and foster cross-hub collaborations
Harare WordCamp
presentation on blogging titled To Blog or Not To Blog
Maybe because this is the most recent, this experience stands large in my recollections of 2019…  Most people sort of just stumble into blogging and then try to figure it out as they go, some do, some eventually give it up…
Now imagine if someone had actively showed you the ropes, opened the door for you and given you a head start; that is what I hoped we were doing anyway… Similar to how on career day schools have a program where professionals come and explain what they do and how they ended up there so as to shape young minds to consider such a path…
I was reading an article on how the future generations are going to be working on jobs and projects we cannot even imagine in a world different from our experiences, there will be more remote work and freelancing and who knows what blogging will have evolved to…
I learnt something from those kids, remembering what it was like to have that child-like wonder; to have hopes and dreams regardless of how fanciful they sounded. I imagined I was perhaps shaping the future  and one day one of these kids will look back and think that day, that was when it all started…. if you havent, read about this experience: HERE
I have a dream…. I am not sure what it is, I am not sure where it will lead, but here's to one blog(ger) a time until it becomes a reality…..
Uncle of Bloggers
~B
Day 7 of 25 Days of blogging….