If you were having coffee with me, this would be a beautiful day to visit, Sunday morning rain is falling and the soundtrack of the day would be Maroon 5's Sunday Morning.
Sunday, morning rain is falling….
Rain is really quite precious, if you want to know the value of rain ask someone experiencing the climate change, slowly turning the world into a desert.
The official currency of Botswana is The Pula and Pula means rain. Botswana has a rather arid climate and rain for them is valuable so they named their currency after it.
Pula means rain
The weather forecast predicted rain but still not much of it has fallen in the past week; in fact the Sunday morning rain has already stopped and the sun is out and about,
Its already drying up you would hardly believe it that just a few minutes ago, it was raining.
If you were having coffee with me, I would tell you, in the past week we had the introduction of a new money that is not really new money but the old money which wasn't really money but a surrogate bond currency created to ease cash shortage. Good luck figuring out how our economy works because I do not understand it either and I half suspect those in charge a running a fiscal experiment on us.
Images begun circulating on social media about how the "new notes" were already on the black market and withdrawal limits at the banks were still pegged at 300 ZWL which isn't much in a land of hyper inflation; although the minister of finance assured the nation the inflation figures will go down to single digits by the beginning of the year; not to be pessimistic or doubt his financial acumen, I really don't see how that will happen. But perhaps I should not even express such a view as one must not say or do things that will damage confidence in the economic recovery process.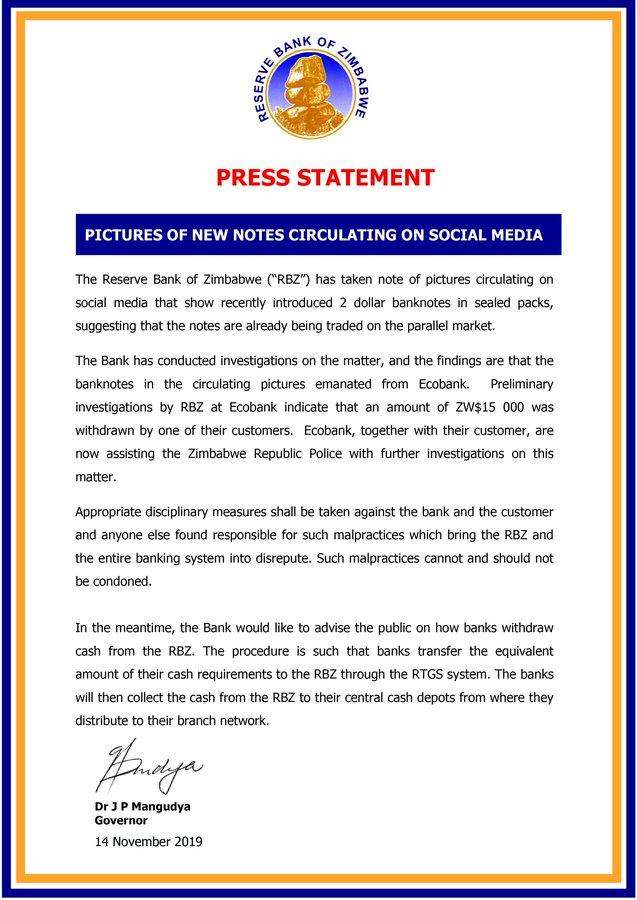 Banks which seemed to have caused the cash leak in the streets were identified but of course a handy explanation was availed on how everything was on the up and up so much ado about money.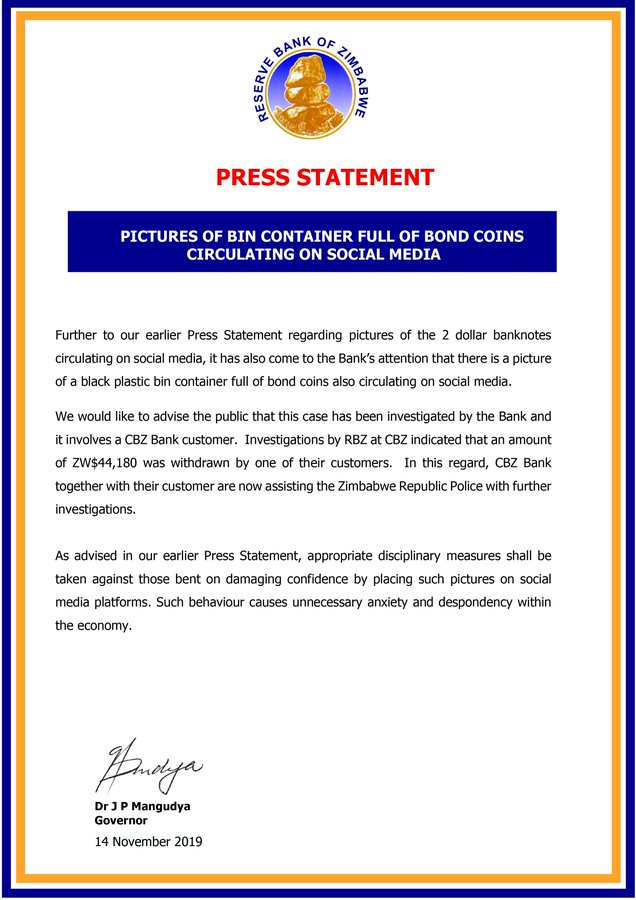 The communications by the reserve bank seem to show they are very concerned with not causing anxiety and despondency; so I shant post the images of the cash on the street which to my untrained eye looked a whole lot more than the figures that have been explained but what do I know? I skipped through accounts classes to dissect frogs and probe them with electrodes inject them with weird solutions and monitored the results, fun times, maybe I should write about that instead.
If you were having coffee with me I would tell how the minister of finance presented the 2020 budget and once again well lots of things were said and written something something tax thresholds raised oh and launching the satellite.
I understand the value of innovation and the need to make advances in tech and space especially as a digital creative having access to our own satellite would be a commendable achievement, but my concern is more on how we haven't solved the more local problems before venturing way into space, potholed roads, rolling electricity cuts, ailing health sector and economy. I cant help wondering if its not another grand scheme that simply siphons money away without ever delivering anything, these have been known to happen
The casual the minister mentioned the launching of The Space Satellite like its something we are already aware about, as someone pointed out I hope they know launching a satellite into space is way different from mounting a satellite dish on the rooftop and you cant wikihow your way into space
If you were having coffee with me I wold tell you that The little nephew is learning to crawl and I am one proud uncle
Whats going on in your part of the planet ?
~B
PS its the 2nd anniversary of the coup that was not a coup, if I were to go back in time I wonder if I still would have marched, if it would have changed anything?
Related Articles