By now you have probably seen or heard news of the official sign that 2020 is the year of the apocalypse:
Regardless of what you think, 'irregardless' is a real word, at least according to the Merriam-Webster dictionary.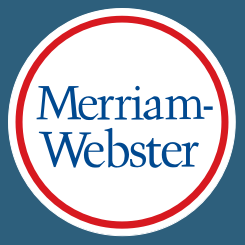 irregardless adverb
ir·re·gard·less | \ ˌir-i-ˈgärd-ləs \
Definition of irregardless
nonstandard
: REGARDLESS
I told them that irregardless of what you read in books, they's some members of the theatrical profession that occasionally visits the place where they sleep.
— Ring Lardner
Is irregardless even a real word?
Its been an age old debate and irregardless even made it to The Guardian's A-Z list of horrible English words.
Well, language is dynamic and extremely fluid held afloat by a few conventions. The thing with conventions is that it's a fancy way of saying we make it up as we go along.
What does real even mean? Hogwarts is not a real school of Witchcraft and Wizardry but I may or may not have helped write and mail a cousin's application letter to the school and they may still be waiting for the rejection letter, should I tell them?
The Afrobloggers School Of Blogging is not a real school, it does not exist… yet, but sometimes I pretend I am the Professor Albus Dumbledore of the school, I already have the beard for it, I mentor bloggers and some call me uncle.
Sometimes I post blogging advice such as The BloggingABCs or 10 lessons Learnt about blogging from watching spiderman and this one time I wrote A Review Of The Dictionary.
What is blogging anyway but Graffiti with Punctuation?
When you say irregardless is not a real word, are you saying it's a fictional word which does not exist; or it defies conventional logic and has no business being used anyone? Well it exists and people are using it, you and I may not like it but its out there… dictionaries have usage notes on how it is non-standard word.
Irregardless Convention
People will agree that language changes over time but most people are unwilling to accept the changes that occur during their time…
I am fairly sure that during their time the likes of Shakespeare, Dickens and Lewis Carrol got their fair share of flak for 'inventing' words which today we use without batting an eyelid.
If enough people agree something is correct it becomes correct and if you see everyone jumping off a cliff…..
A word's inclusion in a dictionary is neither an endorsement nor a recommendation.It is a plain statement of linguistic fact: This series of sounds and letters are understood by many people to mean a particular thing.

Peter Sokolowski Lexicographer Merriam Webster
I would rather you didnt use this word which feels like a illogical derivative of irrespective and regardless, there's many other things I would rather people did not do such as squeezing the toothpaste tube in the middle…
Use regardless instead
~B
PS… if the dictionary is wrong how will you know?