If you were having coffee with me, I would be happy you could drop by as we hang out in this place where social distancing means staying away from social media than actual physical distance regulations. I hope you like ground coffee.
For the aficionados what form of coffee is your poison, ground or instant, an espresso or latte. If you are not a coffee person what is your beverage of choice and how is it served, and I'll pour it on the ground like an offering for ancestors and dead homies but of course except, you are there and I am, well here.
If you are having coffee with me, I would take a sip of my ground coffee and screw up my face a little bit, the first sip reminds me this is not my regular favourite, this time around I bought the cheapest I could find which I still would not have been able to afford where it not for you *Raise Coffee Mug* you know yourself, I never sip and tell.
If you were having coffee with me I would tell you how once upon a time a regular visitor of this site remarked that I write a lot. I think about that sometimes, well, maybe I have a lot of things to say.
I promise, I still have my feet on my ground but I got featured in The African Writers #WhyDoYouWriteCampaign… Why Do You Write?
If you were having coffee with me I would tell you its been another crazy week, new month and same old, same old; exposé of corruption and maladministration of public funds, rising cases of coronavirus and of course inflation. The official value for the Zimbabwe Dollar which was at 1:57,36 to the USD dropped 11% to trade at 1:63,7 after the last weekly Tuesday Forex Auction. The parallel market rate is much higher but black-market trading is illegal so I can't be seen to be promoting that.
If you were having coffee with me I would tell you that last night I watched the 1996 movie Independence Day, cant believe its over 24 years old and still a decent flick to watch.  Bill Pullman's performance as the president is still one of my favourite and his rallying speech!!!
Happy 4th of July to my visitors from America, I am fairly sure I learnt that its the day for American independence from the movie and that's also when I first heard of the infamous  Area 51.
Some Zimbabweans on Twitter have taken to unfollowing the president's twitter account as a form of protest. While some people are questioning how such a campaign would achieve anything, others find it as a starting point of the only way they can express on the governing of the country. Anyone who makes public comments that can be deemed as denigrating the office of the president is liable to be charged with The Law Of Presidential Insults.
Section 33 of the Criminal Law (Codification) Act (Chapter 9:23) (hereafter "the Criminal Law Code"). The provision criminalises statements that are false and cause hostility, hatred, contempt or ridicule of the President or his office. It also criminalises statements concerning the President that are abusive, indecent or obscene. The maximum possible sentence is a level six fine or a year's imprisonment or both.
One can also be charged with an offence known as 'subverting constitutional government' which is almost similar to treason but less serious, carrying a sentence of up to 20 years in prison.
Section 22 Subverting constitutional government
(1) In this section "coercing" means constraining, compelling or restraining by _
(a) physical force or violence or, if accompanied by physical force or violence or the threat thereof, boycott, civil disobedience or resistance to any law, whether such resistance is active or passive; or
(b) threats to apply or employ any of the means described in paragraph (a);
"unconstitutional means" means any process which is not a process provided for in the Constitution and the law.
(2) Any person who, whether inside or outside Zimbabwe
(a) organizes or sets up, or advocates, urges or suggests the organization or setting up of, any group or body with a view to that group or body
(i) overthrowing or attempting to overthrow the Government by unconstitutional means; or
(ii) taking over or attempting to take over the Government by unconstitutional means or usurping the functions of the Government; or
(iii) coercing or attempting to coerce the Government;
or
(b) supports or assists any group or body in doing or attempting to do any of the things described in subparagraph (i), (ii) or (iii) of paragraph (a);
shall be guilty of subverting constitutional government and liable to imprisonment for a period not exceeding twenty years without the option of a fine."
But of course Section 59 of the Constitution of Zimbabwe states, "Every person has the right to demonstrate and to present petitions, but these rights must be exercised peacefully."
Navigating between the constitution and the law is a very delicate act and so for the most part, people prefer to be safe.
A campaign to protest peacefully against corruption from 31 July has been launched by Jacob Ngarivhume and is gaining momentum.
If you were having coffee with me I would tell you how the hashtag has been trending.
Past experience has me wondering what the real end game is and if this will be hijacked into something else, or even if internet access wont is shut down to curb potential mobilising or if lockdown restrictions wont be conveniently tightened.
Meanwhile, the government unveiled its plans to erect a statue of Mbuya Nehanda a spirit medium and war icon of the First Chimurenga (war of liberation) who died by hanging on April 27, 1898 alongside four others accused of murdering the white native commissioner Henry Hawkins Pollard.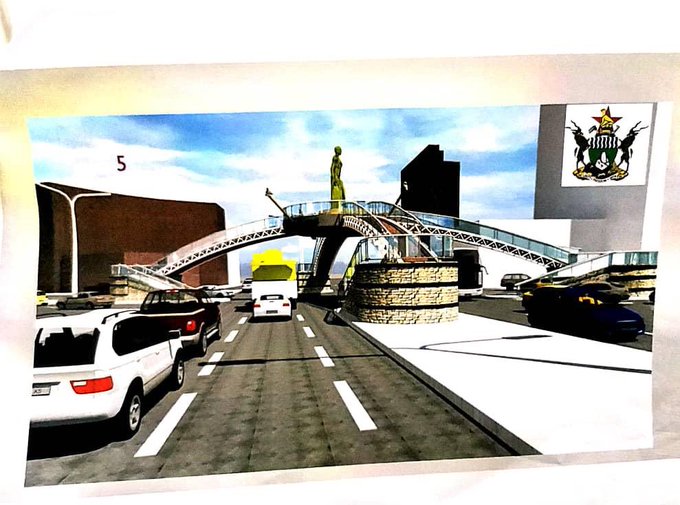 It is said that, faced with death, Mbuya Nehanda refused to be converted to Christianity or talk to Priest Father Ritcherz apart from reminding him that "My bones shall surely rise again".
Her partner in crime Sekuru Kaguvi converted to Christianity and was christened Dismus, the name of the thief saved by Jesus on the cross, similarly the others were converted and still they hung but this conversion was meant to send their souls to Heaven.
To date it her skull along with several others is believed to be on display in a British Museum and a repatriation exercise has been long in the works…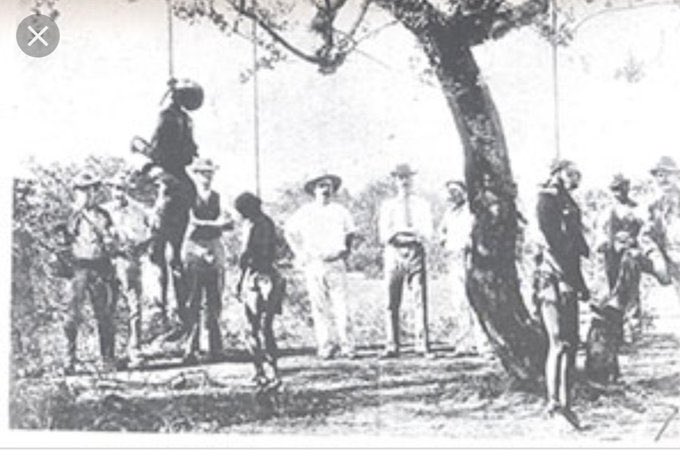 There was an outcry and talk of ominous signs when an incident involving Harare City Council workers accidentally felled what was generally accepted to be the 200 year old hanging tree in 2011; even though there never was any official designation or sign that it was the tree from which Nehanda was hung.
Work on the monument started at the end of June and sections of the streets in Harare CBD will be closed off and the memorial monument expected to be completed August 28.
The project is being run by the Office of the President and Cabinet, Home Affairs and Cultural Heritage Ministry, department of Public Works, National Archives of Zimbabwe and National Museums and Monuments.
When will Mbuya Nehanda's bones rise from the ground?
~B
Ground coffee imagery extracted form Extract Coffee Roasters extractcoffee.co.uk