If you were having coffee with me I would be glad you stopped by and don't mind the hustlers they are mostly the good kind, hustling is now a good thing.
I have always wondered when the definition of hustler changed from being
"Someone who earns money or gains advantage from situations using dishonest or illegal methods."
To being "an Entrepreneur"
.…or even if that's any different too, because some people's business models blur ethical and legal boundaries.
There's a line from a hip hop song from a couple years back by A$AP Rocky that's been stuck in my head since I first heard it that goes like:
I praise,
the Lord,
then break,
the law.
I take,
what's mine,
then take,
some more
It rains, it pours.
If you were having coffee with me, I would tell you that some people genuinely put in honest work and even pray for the Lord to bless their hustle and ask friends to support their hustle like my dear friend Buhle whose twitter timeline is sprinkled with wisdom, happiness corners, life and adulating.
If you were having coffee with me, I would tell you that Hustler's Market celebrated its 4th anniversary bash on the 7th of March. This is the part I wait for you to either say "Wow, its been going on for so long" or look blankly at me and ask "B, what is Hustler's Market?"
Hustler's Market is a monthly urban creative get-together hosted at Moto Republik Harare, Zimbabwe where you can set up a table to showcase and sell your hustle with music and good vibes only. Its also a great place to network, hangout and support a local hustle.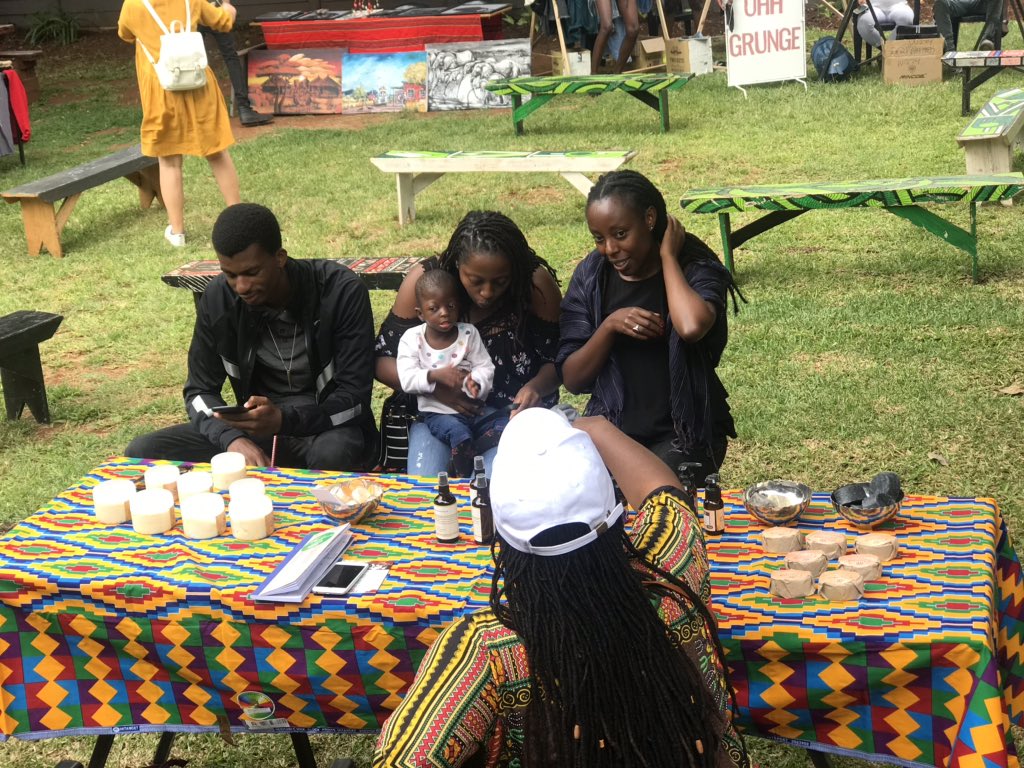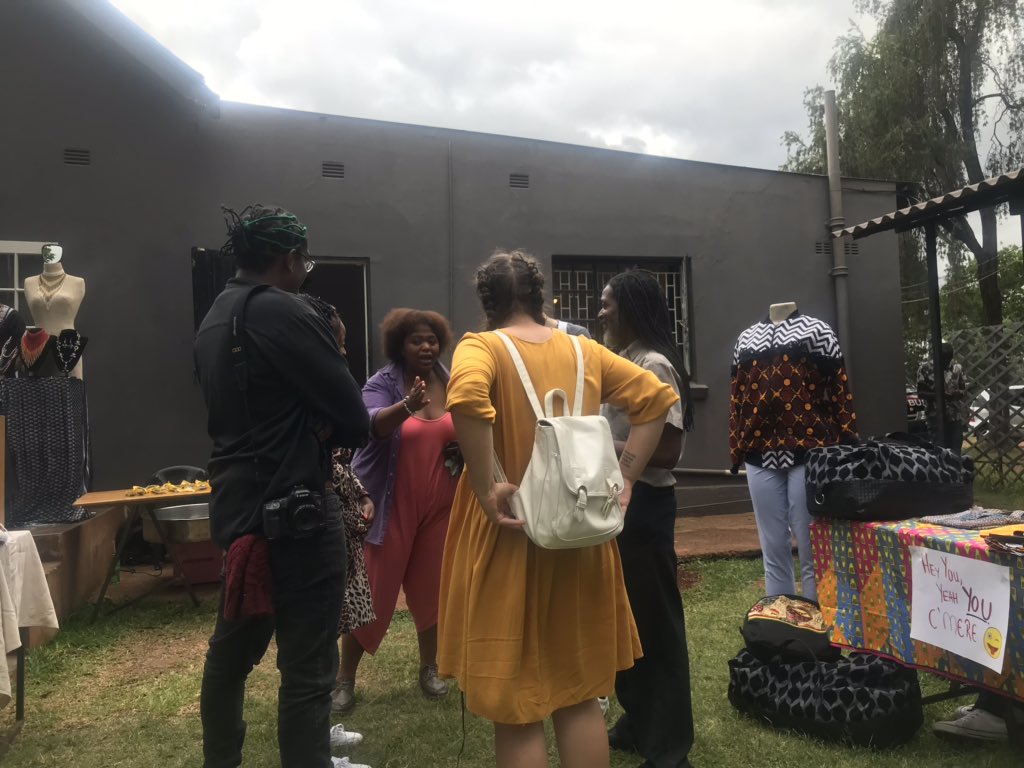 If you were having coffee with me I would tell you how I love meeting people whom I know from the internet its great being able to match a username to the real person and flattered by people who recognise me from the digital streets, kinda makes me feel a little bit like a celeb too, though I try not to let it get to my head, good vibes only right?
I met Mona from a blogging coterie, officially got introduced to So Profound a radio personality and spoken word poet, whose EP project Petals I reviewed, and King Kandoro a comedian whose show Conspiracies Theories was a long running theme for some posts on my blog and has a guest written review by Melody
And here is me meeting Mambo Hwata, Ashton for the first time
If you were having coffee with me I would tell you that during the course of the week Stimulus Hub alongside British Council and other stakeholders hosted a summit with 200 creatives from southern Africa for the So Creative Summit 2020. This is the second year running of this project the first was in South Africa last year and this year Zimbabwe was the host country and like always it was a wonderful opportunity for learning, connections, collaborations and seeing the new synergies, look out future, you wont be ready for the dreams we have.
All I can say is stay tuned.
If you were having coffee with me I would tell you that we are officially counting down 40 days to celebrating 40 years of independence.
Though each year it gets harder to find a reason to celebrate when you have a nation of hustlers and a crashing currency losing value daily once pegged at 1:1 with US dollar (don't ask me how that's even possible) its currently officially at 1:18 (interbank rate) and 1:34 on the parallel market and will almost like will be 1:4@40 you don't need to be hustler to know, it makes cents to deal in the black market than go the bank, right?
Meanwhile an army announced that social media is a threat to national security and they will be closely monitoring it…..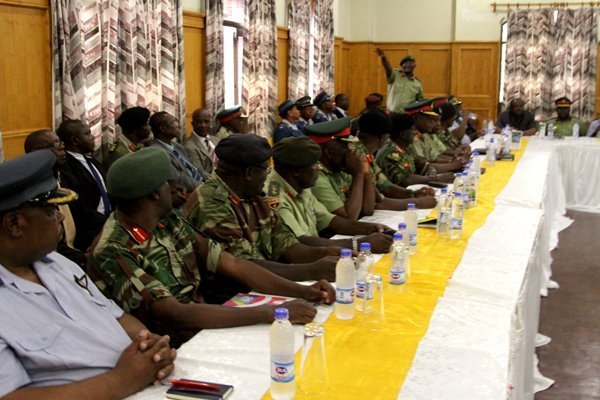 If you were having coffee with me, I would ask you if you know what the original hustler is…, it's a cockroach, if the world were to end in a nuclear holocaust the only thing that would be left would be cockroaches.
Tough little hustlers, even our president does not like them and talked about how people should be arrested if they had cockroaches in their homes, sounds a bit alarming when we ought to be more worried about the Corona Virus, one cant help but wonder if he meant metaphoric cockroaches because such talk has, if you know history been used to spark genocidal attacks.
If you were having coffee with me I would ask you if you washed and sanitized your hands? That's best way to deal with the corona virus although COVID-19 or not; one must just always practice good hygiene. Our neighbouring country South Africa has three confirmed cases, the panic is setting in but so is the humour too; I have seen the virus being referred to by all sorts of slang terms The Rona, Coreezeey Coveevee, Miss Cory Vee….
Meanwhile Zimbabwe is still a corona-free zone if we are to accept the assurances of the Ministry of Health; but generally reassurances by the government should be taken with a pinch of salt, they said the economy would recover it hasn't, they said the fuel situation would improve it hasn't, they said we never return to using United States Dollars, well we are; they say we are 100% prepared to deal with corona virus….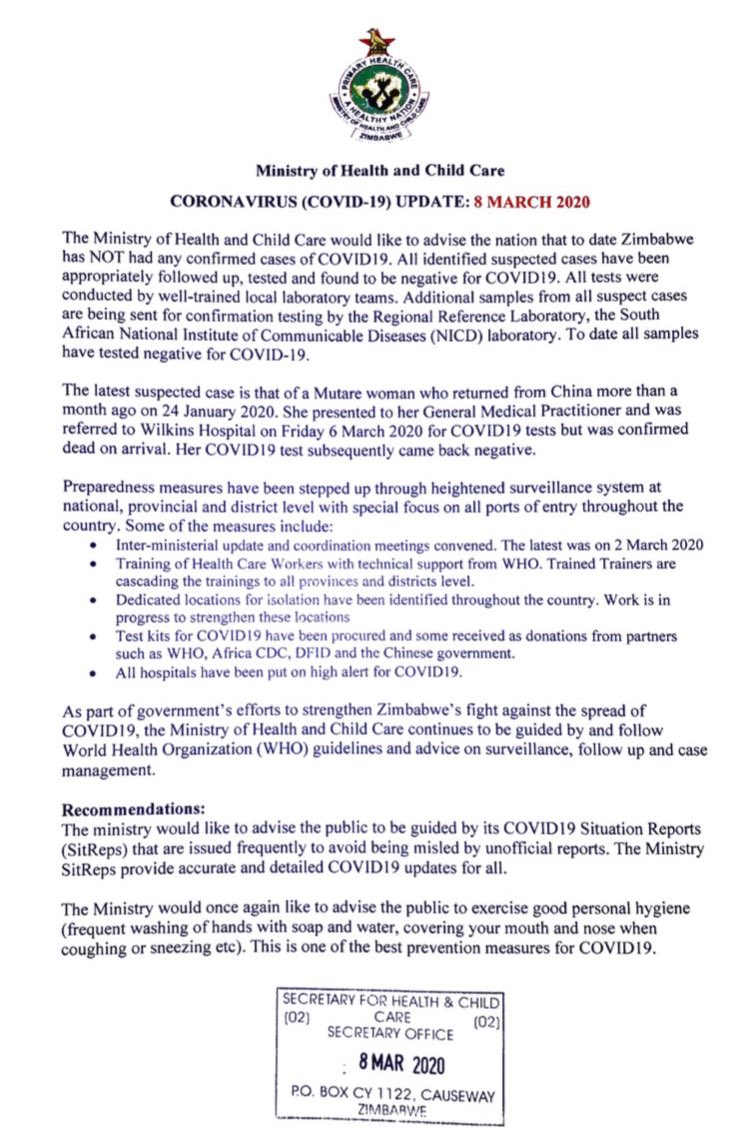 If you were having coffee with me, I would tell you there are rumours that the president was set to make an announcement he would retire… well its being dismissed as fake news and some say its just another hustle to distract people from the real issues like what if we have corona virus and the government is trying to keep it hushed up….
We are just having coffee here right? So tell me what's going on in your neck of the woods…
Happy Women's Day

~B