If you were having coffee with me, I would be pleased you managed to make it, it has been raining buckets on account of us having had an intense tropical cyclone in our backyard.
It has been a rather wet weekend but we have been rather lucky spared even, compared to the more eastern parts of the country where there has been death and destruction and more so in our neighbouring country Mozambique which bore the full brunt of cyclone Idai when it made landfall late on Thursday night.
If you were having coffee with me, I would tell you it's very difficult to focus on much of anything else, when there's tropical cyclone looming, even now when it has been downgraded to a tropical depression yet still churning out water like a sponge being squeezed.
Earlier during the week doctors had taken to staging a picket demonstration to raise awareness on the state of our public health institutions which are shockingly in need of essential supplies, from basic drugs to medical paraphernalia.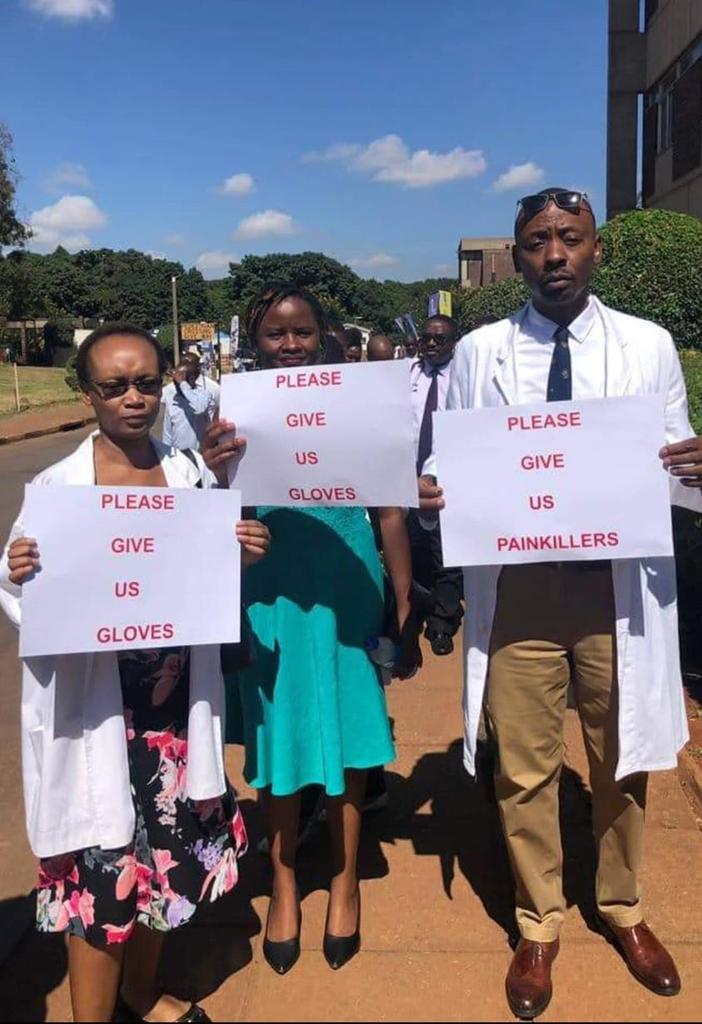 According to the minister of health "The Government has been touched by the emotional presentation by senior doctors on the state of affairs in its public health institutions and will continue exploring available options to mitigate the challenges" and blamed sanctions imposed by the United States as part of the reason they were operating under tough conditions.
If you were having coffee with me I would tell you that cyclone Idai has been named as the deadliest weather disaster of 2019. Starting as a tropical depression in first week of March, that moved inland and caused flooding and devastation in Malawi, Mozambique it returned back into the Mozambique Channel then becoming a full blown intense tropical cyclone when it reached the warm water of the Indian ocean and turned back in-land to head for the port of city of Beira; Mozambique as a category three tropical cyclone.
While I was watching the news for updates on the Cyclone I saw reports of the Christchurch shootings, its chilling to find people have such hate, I keep asking myself why cant we get along, but its easy judge when you are safe at home and sitting behind a computer watching the world through the internet.
If you were having coffee with me I would tell you that maybe its because we are in landlocked country and we underestimate cyclones but the country's preparedness and emergency response system really needs an upgrade; for the past week (if not longer) people have known of the coming cyclone, yet people in high risk areas along the cyclone's projected path had not been evacuated or at least given awareness of what to do, where to go in case of emergency or even emergency contact numbers.
And where was the president? The President left for an official state visit to Abu Dhabi the day before the cyclone was set hit Zim. I am sure his direct and personal presence would not have been required but if I was a president and my country had a storm headed towards it, I would have to ask anywhere else I was needed to either excuse or postpone seeing as there was a potential crisis looming.
He has since cancelled his visit short and will be heading back home shortly, I wouldn't know how much such a trip costs but I think it the money used could have gone a long way to provide disaster relief which now has to be crow funded, asking the ordinary citizens to help with what they can.
Of course, some will say now is not the time to fixate on the things that could have been done different or better, for now we survive, help where we can and tomorrow we rebuild.
If you were having coffee I would ask you if you know how cyclones and hurricanes get their names, if you don't, then you might find my last post to be of interest, Cyclones, Hurricanes and Typhoons
There's a cyclone in my backyard, I am safe but my thoughts are with those in need.
**For details on how you can help see this post Chronicles of Cyclones
~B
PS how come it seems people pay more attention to a storm tracking its path constantly when it is in the ocean but not as much after it makes landfall, right now I am not exactly sure where Ex-Idai is or where to find it on a map, is it even still there, has it finally dissipated because the rain seems to have stopped… for now.