If you were having coffee with me, I would welcome you to this tiny glimpse of my life, and we would gaze into it as a clairvoyant would into a crystal ball or maybe a fortuneteller reading tea-leaves from the bottom of a cup of tea.
I see a storm in this cup, like when you stir cup of tea with spoon so hard that it spins round and round ever so violently just like a cyclone, and some even splashes over the edge of the cup eerily like a river in flood bursting its banks; is that how someone came up with the imagery of a storm in tea cup I wonder.
If you were having coffee with me I would tell you that Berina a fellow blogging friend from Nairobi Kenya, made a thoughtful comment that left me with this thought stuck in my head after reading a previous blog post of Coffee With A Cyclone.
Imagine having a cup of coffee with a Cyclone as a guest and having a conversation with it, asking it all sorts of questions like; why are you so furious, why do you spin round and round like that, doesnt it make you dizzy; most of all, what's with the destruction, are you punishing people for being bad?
If you were having coffee with me, I would tell you that it's the aftermath of Cyclone Idai and the full impact of the storm is now coming into devastating perspective. Initially, the number of fatalities were reported to be in the low double digits figures and now they are in the mid triple digit figures with chances of them getting even higher four digit numbers, in what has been reported as being the worst disaster to hit the Southern African region.
Imagine, 90% of the port city of Beira Mozambique destroyed and a resultant inland ocean 50 kilometers (31 miles) wide where villages and farms used to be.
In eastern Zimbabwe there's areas where muddy rubble marks where settlements used to be and there's a place with stones which no one can explain, one day there were houses and now this
If you were having coffee with me, I would tell you that even though there's been such devastation the tragedy has brought a certain unity and a spirit of purpose as people from all walks of life came together to chip in where they can. One particular story that stood out was of an elderly lady who walked almost 3km to make her donation, because she could not afford commuter fare; if that does not humble you, then something is wrong with a crucial part of your being.
If you were having coffee with me I would tell you that after seeing footage of marooned people being rescued from tree tops I was surprised, pleased and inspired to see a mobile network provider rope in its resources to help with rescue missions by sending a team of drones to scout remote areas then relay information so helicopters can be effectively deployed for rescue
If you were having coffee with me, I would tell you how it feels like it's the citizens who have to be proactive in their own survival than waiting for the government which seems preoccupied with other things like gaining political mileage for things which should be basic responsibilities, we wont even talk of how officials transported sofas to sit on while assessing the damage instead carrying extra provisions or how the president is said to have chartered a plane from the UAE to fly him for an hour flight and though declaring days of national mourning was a nice gesture more could have been done than just jetting off to attend inaugural SADC Freedom Day celebrations.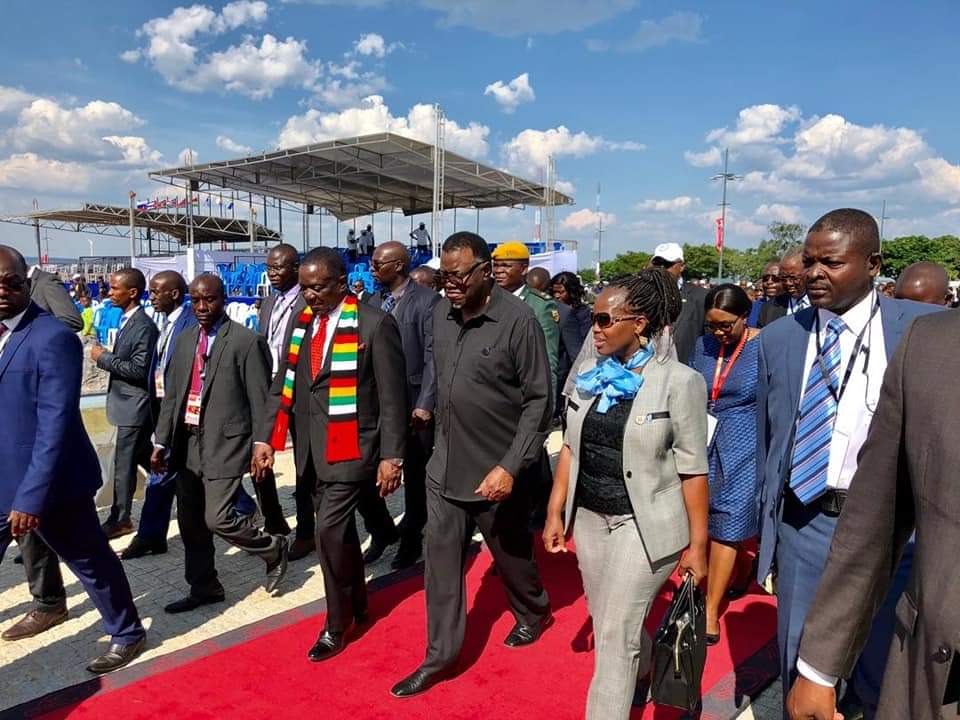 If you were having coffee with me I would tell its ironic while one half of the country is in flood the other half is in a rather dry state with the Kariba Dam at alarming levels.
The levels are so low that they have had to cut down power generation at the Hydro-electric power plant and looks like we might have to brace for a round of electricity rationing(load-shedding) in the coming days.
If you were having coffee with, I would tell you that the people affected by the cyclone are more than just statistics they are someone's loved one, they have names, they had homes and they had dreams, which is why I have purposely tried not to include any numbers in my post, I did not want them remembered as stats, but as someone you could have known, a relation, a friend, a stranger who you bumped into at the market, maybe a blogger whose site you might have even read….
On that rather somber tip, I would tell you that this is the second day of National mourning for the victims of cyclone Idai, we survive, heal, remember and rebuild.
Hope your week is blessed and remember us in your thoughts and prayers.
~B
PS
There's website by the International Committee of the Red Cross to list missing family members or to mark yourself as safe after the cyclone Idai in Mozambique, Malawi and Zimbabwe to hopefully link family who have separated by the cyclone
Update:
Zimbabwean businessman and entrepreneur Strive Masiyiwa made a pledge that when this is all over he wants to meet the gogo who walked 3km to make her donation and build her a house anywhere in Zimbabwe, solar powered and have running water and a monthly allowance $1000 for life