The March read for my Book Club was The Kite Runner by Khaled Hosseini
The Kite Runner published in 2003 was the debut novel by best-selling Afghan-American author Khaled Hosseini who also has A Thousand Splendid Suns (2007) And the Mountains Echoed (2012) Sea Prayer (2018) under his writer's belt.
Khaled Hosseini is an incredible storyteller who draws you into his world one word at a time to immerse you into the Afghanistan blue sky, a sky full of kites in epic battles, the sun in your eyes the wind in your face and the rush of running after the fallen, the coveted last kite; and then betrayal, the end of an era, immigration and redemption….
As an avid fantasy reader The Kite Runner is a bit outside of my comfort world but for my book club I plodded through it. I don't normally cry when I read but… this is the closest I came to almost crying in a very long time, hahaha! Blinking away tears, I wished the book club had picked a more upbeat read for the month of March.
The book is a bit slow to start with an opening chapter set in the present December 2001 and a phone call from an old friend sets Amir on the road to atonement of a litany sins buried in the past…
"For You A Thousand Times Over"
From there we will go back in time to watch the past become the present, childhood, friendship, the bond fathers have with their sons, navigating ethnic inequality on the backdrop of a country imploding and the immigrant's nightmare of trying to find refuge.
I laughed a little when I read a line about how no one can find Afghanistan on a map and even stopped reading to just look up Afghanistan on the map… Off the top of my head most of what I know about Afghanistan is in reference to the war and the talibans, a vignette of scenes from movies flashes past as I remember  from way back watching Sylvester Stallone in Rambo 3, Tom Selleck in High Road to China…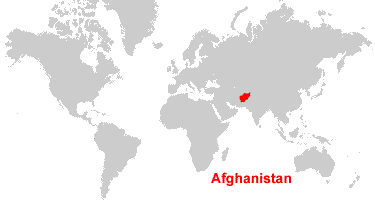 The Kite Runner is a book about friendship and as I read Amir and Hassan's story I was somehow reminded of The Prince Pauper, one rich the other not, and although they do not switch roles in the way Mark Twain's story did there's a certain irony in how everything eventually plays out……
The Kite Runner is a father-son story
Children aren't coloring books. You don't get to fill them with your favorite colors.
Amir's father was an intimidating character Baba who scared me a little and had me when I was not wondering at how his name Baba is our Shona word for father, then if all fathers wanted to kill their sons, at least a little, well, that's what Amir thought anyway, as he sought for his father's approval.
Baba saw the world in black and white. And he got to decide what was black and what was white. You can't love a person who lives that way without fearing him too
"..there is only one sin, only one. And that is theft. Every other sin is a variation of theft. Do you understand that?"
"No,"
"When you kill a man, you steal a life," Baba said. "You steal his wife's right to a husband, rob his children of a father. When you tell a lie, you steal someone's right to the truth. When you cheat, you steal the right to fairness. Do you see?"
The Kite Runner is a coming of age story of betrayal and redemption
"A boy who won't stand up for himself becomes a man who can't stand up to anything."
Though the book is a work of fiction some aspects seem almost autobiographical drawing parallels from the author's own life experiences…
The book does not have a definitive happy ending… but it has hope.
For You A Thousand Times Over
~B
Click button below to check out some the book clubbers thoughts on The Kite Runner