The Best Movies of 2019
and the award goes to………..
Confession *I haven't been to a movie house this year* All the movies I have watched are either courtesy of Netflix© or a result of some legally and ethically questionable downloads, and I haven't done much of that either because data is expensive and with about only 8 hours of mains electricity available between the hours of 10pm and 6am watching movies is not something one prioritises…..
One of the first movies I watched at the beginning of the year (back before the nightmarish electricity loadshedding had become our waking reality) was Lionheart starring, directed, produced and written by Nigerian actress Genevieve Nnaji and earning her an incredible deal as Lionheart was the first of Netflix's original African productions.
I love Lionheart not only because Genevieve Nnaji is a great actress whom  I for the longest time might have had a small small crash on Genevieve or that she looks like the doppelganger of a high school crush, Lionheart is a cinematic production that's different from the Nollywood movies of old and shows how far the Nigerian movies industry Nollywood has come.
Like most people in Zimbabwe we got introduced to Nollywood during a time when our terrestrial broadcaster ZBC  was on a programming schedule to air 100% local content and the reprieve was the Saturday evening primetime movie which was an African movie.  The early movies were loud with terrible sound, the acting was cringe worthy, and though the stories were interesting after watching a couple of them would become cliched as they were mostly about witchcraft, evil step mothers, traditional doctors with weird eye make-up and rich tycoons and the rituals they did to gain their wealth. We watched them mainly because we had no alternatives.
Today there's still people whom when you tell them to watch a Nollywood movie would say "no thanks" because they remember Nigerian movies from that era; but Nollywood really has come a long way and a perfect example of how if you polish something long enough it will begin to sparkle…..
Lionheart also got people talking a couple weeks ago after it was disqualified for an Oscar in the foreign film category by The Academy citing that the movie was predominantly in English…. The snub might have been a blessing for the movie as it suddenly got more hype and media mention than the other 92 movies it would have had to content with for the award and it also spotlighted that The Academy definitely needs to review its Oscars selection and we dont really need them for validation…
My best animated movie for 2019 which also happened to win an Oscar for that was Spiderman: Into The Spiderverse, I watched this flick many many many many times and I not only wrote a review about it, I also wrote a guide with lessons about blogging as learnt from the movie, you can check these out on the links below:
2019 would not be complete if I did not mention John Wick.
John Wick Chapter 3 Parabellum is an orgy of violence continuing the story of a retired assassin bogeyman who loved his dog so much that when some hoodlums killed it, set him on a path of unending vengeance that wont seem to stop until he is either dead or he has taken down the entire underground operation along with its high table of rulers.
"You summon the devil and stab him in the back and burn the priest's house down…. "
There is not much of a story it's a shoot em up, cut em up, beat erm up movie with the trademark  choreography of violence of the previous John Wick films but on a bigger, grander scale that can only be rivaled by the next installment of John Wick. He killed a man with a phonebook imagine that….
Keanu Reeves who stars as John Wick  gave a nod to his Neo character from The Matrix in a movie easter egg when he says "Guns. Lots of guns…"
Some say John Wick is The One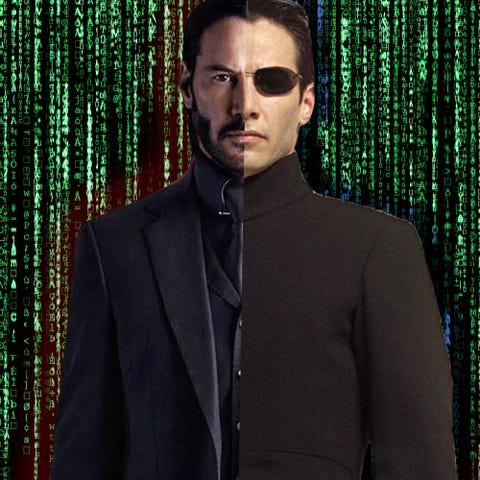 The Matrix ranks as one of my all time favourite movies and I am pleased that plans are underfoot to brin back a fourth installation of the movie francise…..
The Matrix ReBooted Coming soon
And it's a wrap for my 2019 in movies, what movies have stood out for you this year do share…..
#BOTY2019
~B