If you were having coffee with me, I would be super glad you showed up, unlike the electricity which still refuses to come back on the scheduled times. Grab a cup.
If you were having coffee with me I would ask you if you ever heard of the Connect.Hubs project by the British council, Nesta, Hivos alongside other stakeholders local regional and international to connect creative hubs both virtual and physical.
Our Hub Afrobloggers was selected to be in the pilot project and through it we collaborated with another Hub Municipal review to run a project on blogging for accountability.
In the past week I attended a Connect.Hubs Coaching Retreat which is the third and final part of Creative Hubs Academy learning programme where participants in the programme were brought together again to reflect on their journey, in the past six months, to explore new ways of problem solving and pave way for future growth and collaboration.
If you were having coffee with me I would tell you that it was a refreshing experience reconnecting with familiar participants and meeting new ones. One of the things that resonated the most with me was how our shared experiences had similarities we could draw lessons from.
It reminded me again of one of the reasons I write, that you will never know how sharing your story may change a life or even the world; creativity is really about self-expression.
I really hope the fire that was sparked here never goes out but stays burning on.
If you were having coffee with me I would tell you that this past week has also been a somber one on reflection, this time last year we had fatal post-election violence with army using live ammunition on protestors.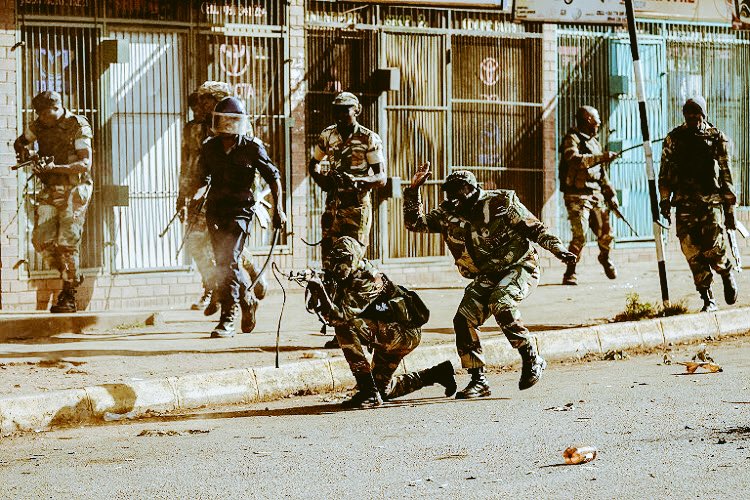 This time last year I would be discovering that one of the people shot and killed that fateful day was a friend, Gavin Dean Charles.
Maybe it was the hair, but he always greeted me as "Rastaman" I would always laugh and say I am not a rasta its just hair and he would say "Jah has a plan for you" We talked about life while he tried to fix up his white VW Jetta hoping to sell it and raise money for his daughter, this was back in 2008 when the economy went to the pits.
Eventually we moved and changed neighbourhoods we lost contact…, until I saw his , lifeless body circulating on social media, another statistic, but he had a name, they all had names.
If you were having coffee with me I would tell you that in the past week there has been a heavy police presence in the City Center almost as if they were expecting some sort of violent protest to happen or atleast to discourage any ideas. Its scary walking past a group of armed riot police as you try to make sure you are not doing anything illegal and resist the urge to just start running, fearing the ones who are supposed to be keeping us safe.
The August 1 2018 violence has never been properly resolved there was a commission of inquiry of some sort, I think a report was issued and then after that, well life went on, one year later, here we are and here and here we are still.
 If you were having coffee with me, a year ago feels like a lifetime ago, so much has happened and so much has been exactly the same, the taxman trying to squeeze our very souls out of us. Would you believe they are even trying to find a way to tax Netflix because well its available locally, what next tax me for having a blog and start asking I have some sort of media broadcasting license, oops maybe I should not be giving them ideas incase they are reading cause they seem to be fast running out of stuff to tax. Year on year inflation figures will not be released until February 2020
Well even if they don't make inflation figures public it wont change that fuel has gone up again twice in the past week, and if fuel goes up, so does everything else…. Oh yeah and the power utility company is set to raise tariffs by 200-400% maybe that should ease the load-shedding or then again maybe not because fuel keeps going but there's still a shortage….
Whats been going on in your corner of the world?
~B