GUEST POST – Buhle
Don't stop believing…
Dreams do come true…
A day in the life of Princess Zini…
Once upon a time a young girl dreamed of being a princess. She had read a story about a princess who lived far, far away. That princess got married and lived happily ever after. The young girl wanted to be exactly like the princess.
As she grew older the young girl imagined playing a princess on the big stage. She imagined women curtseying and men bowing their heads as she passed by, while they were chanting "Princess Zini" over and over until she disappeared into the horizon. When no one was watching she would stand in front of the big mirror in her mother's bedroom and pretend to speak to the young women in her father's kingdom.
She kept this dream alive for many years and she was determined to see it come true. However, her life took many roads with twists and turns but none led her to her dream. When she told her friends about this dream they laughed so hard she decided there and the never to talk about it. She kept it to herself. She would see pictures in magazines that would reawaken the dream, even when she had not thought about it in ages.
Years went by and this dream eventually died, or so she thought. In the beginning she would go back to where she had buried the dream to reminisce about it and daydream, but now she could not even remember what it looked like or how it made her feel.
One day she found herself wearing an orange dress just like the one she imagined Princess Zini would wear to dinner with her Prince Charming. The dress had a long tail and made her feel extra special. On this day she suddenly imagined she was Rapunzel, another character she had read about. Although her hair was not as long as Rapunzel's she imagined it would blow in the wind and get into her eyes all day long.
She could not believe that her dream had come true at last in her 40s.
She had long abandoned the dream and had convinced herself it was silly anyway. How was it possible that a dream could come true when she had stopped even thinking about it? How could a dream come true at this point in her life when she had long stopped dreaming about anything at all? Was this a message?
Had people not told her she can't dream anymore because now she had responsibilities; that the world of fantasy could not co-exist with the reality of adulthood and motherhood? She remembered a time she sang in the school choir and imagined herself singing in a band on stage at a big venue. Her mother would have none of it: "No child of mine will sing in a band; you shall go to school and get a proper job." That was the end of that. She pursued education and armed herself with a degree and a post graduate diploma, which made her mother a very proud woman.
Today Princess Zini reflected with some sadness on how her dream had died a natural death. One day it was there then it just faded away. It was not a gradual process, unlike in football where there are qualifiers, quarter finals and so forth. (Thinking of football brought back memories of how the country's World Cup dream had died in Yaoundé all those years ago. Cameroon's Omam-Biyik and Emmanuel Maboang killed a nation's hopes. This was the only time her young and overly emotional self had cut her hair in anger and mourning over football).
Zini's dream had died a natural death. She had long accepted this. She never even visited her dream's burial place anymore. She could not recall how to get there. Did she need a bus? Could she walk there? Did she perhaps need a ride from some biker with his trademark black leather jacket? Who knew? All she knew was that she had let go and moved on.
However, 30 years later her dream came back to life in a way she could never have imagined. In fact, her two childhood dreams came true at the same time: she wore a long dress that made her feel like Princess Zini and she was featured in a music video. She was excited at the thought of being involved in entertainment, even in a very minute way.
While going about the business of making the video, she travelled back into time. The young girl she didn't know existed anymore came alive once again. The dreams she had long buried came back to life; they were resurrected in spectacular fashion.
Not for the first time, she acknowledged that sometimes life does not work the way she wants or understands. But for the first time she recognised that while life may really suck at times, she should never stop dreaming; never bury her dreams no matter how silly they may seem. She needed to allow the little girl inside of her to live a little.
Today she was in her own world; a world where dreams do come true. She was Princess Zini, and she absolutely loved it. She was in her happy place; a place where she would escape from her reality, even for just a moment. At that point, she realised that that was all that really mattered.
The whole time "Don't Stop Believing" by Journey kept ringing in her head.
ENDS//
---
Bio:
Buhle is a dreamer who adults, tackles serious issues and hangs out with the people who live rent-free in her phone.
You can connect with her on the interwebs: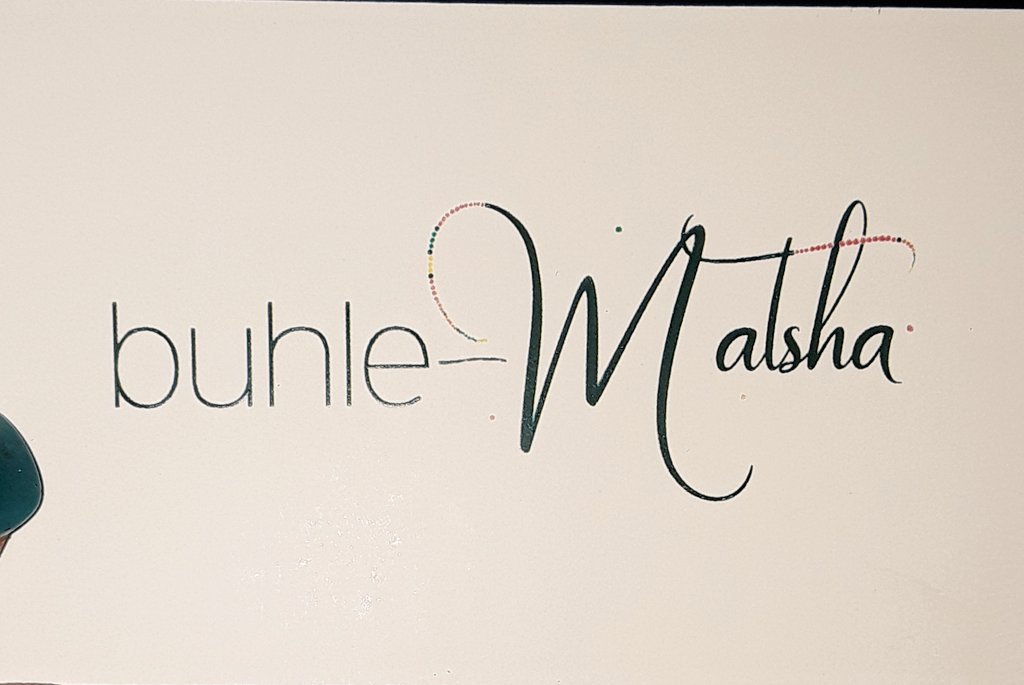 Twitter @Buhle_Matsha
Blog: BuhleMatsha