If you were having coffee with me, I would be happy to see you here as I always am, make yourself at home, put your feet up and let's get right to it.
I have discovered a fun new utensil, well I mean if David could discover a whole Falls and name it after Queen Victoria why cant I discover a cooking utensil previously unknown to me.
A picture of the Victoria Falls aka Mosi oa Tunya: The smoke that thunders
So  a colander dish….
Its excellent for straining pasta and rinsing vegetables and other things that require draining.
If you were having coffee with me I would ask you not ask how I was draining my pasta before this…. Well if you must know I will confess once or twice I tried pouring the excess water out of the pot of pasta then ended up pouring everything down the drain and needed to find a plumber to unclog  the plumbing.
The has to be a better way, I said to myself and well colander, not to be confused with coriander which is a lemony tasting herbal spice also known as Chinese parsley. I keep thinking one is the other.
If you were having coffee with me I would ask you if you have heard of Pastafarians? (high key reminds me of Rastafarians) some of them have adopted the colander as their official head gear, touched by the Noodly Appendage of the Flying Spaghetti Monster.
I am not judging just looking at the right of freedom to worship, I guess as long as they don't drink human blood right, but then wait isn't communion low key a ceremony of drinking blood, alright lets end that train of thought, before I get struck by lightning.
If you were having coffee with me I would tell you that just when you think things cant get any worse, its like a challenge to making things worse, rock bottom is like colander dish you leak down to another level.
Fuel prices have gone up again, and so will everything else, my mobile internet provider has reviewed its prices upwards and as for the electricity situation, well I read something about how the power utility company might be considering escalating to phase four where out of the week the will be four straight with completely zero electricity…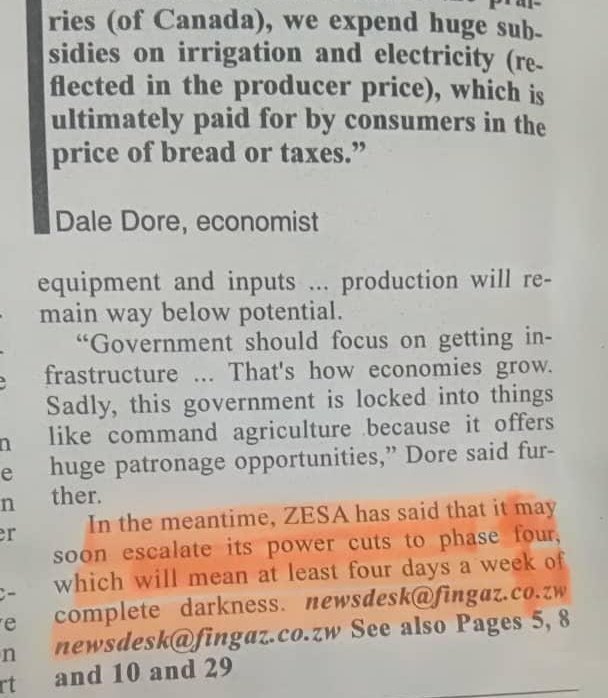 Hello darkness.
Well obviously the power company ZESA has made no such statement and as far as we should be concerned load-shedding is in has only two stages, Stage One loadshedding which is about 8hours without electricity and Stage Two which is 16 hours without power, oh what fun.
If you were having coffee with me I would tell you that since removal of the multi-currency bucket Zimbabwe's year-on-year inflation rate for June 2019 has risen steeply to 175,66% up from 97.85% in May 2019 according to figures released by Zim Stats but there's speculation that by measure, the Implied Inflation figures could actually be much higher like at 546%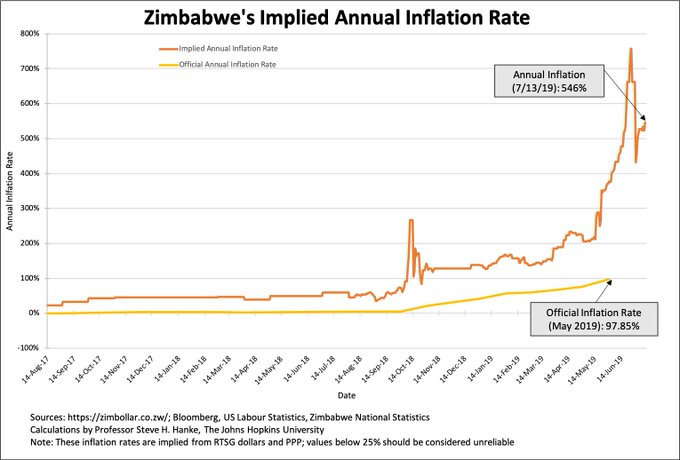 I have no idea what all that really means I am not an economic analyst except that it means prices for things rise exponentially, you get a quote for something today several days later its changed, where are we even going.
If you are having coffee with me I would ask if you a following the Netball World Cup. I never knew Netball had a world cup until the past week.
The Zim Gems, that's Zimbabwe's Netball team have been perfoming remarkably well played four games won 2 lost 2 so far; its wonderful to have something nice to say about my country for a change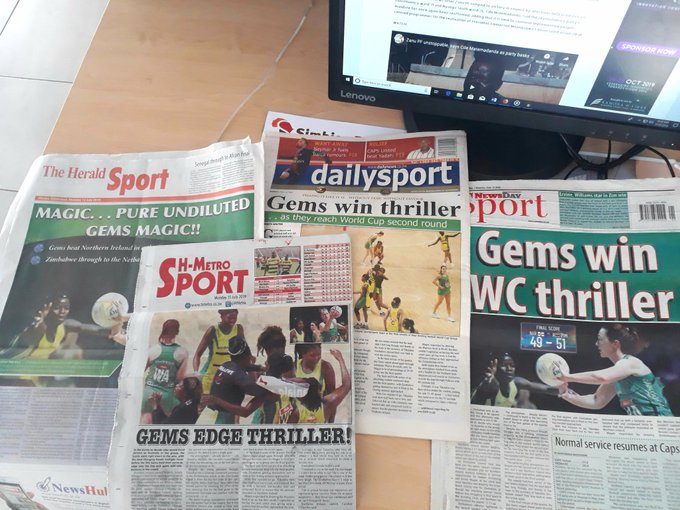 Whats going on in your part of the world
~B