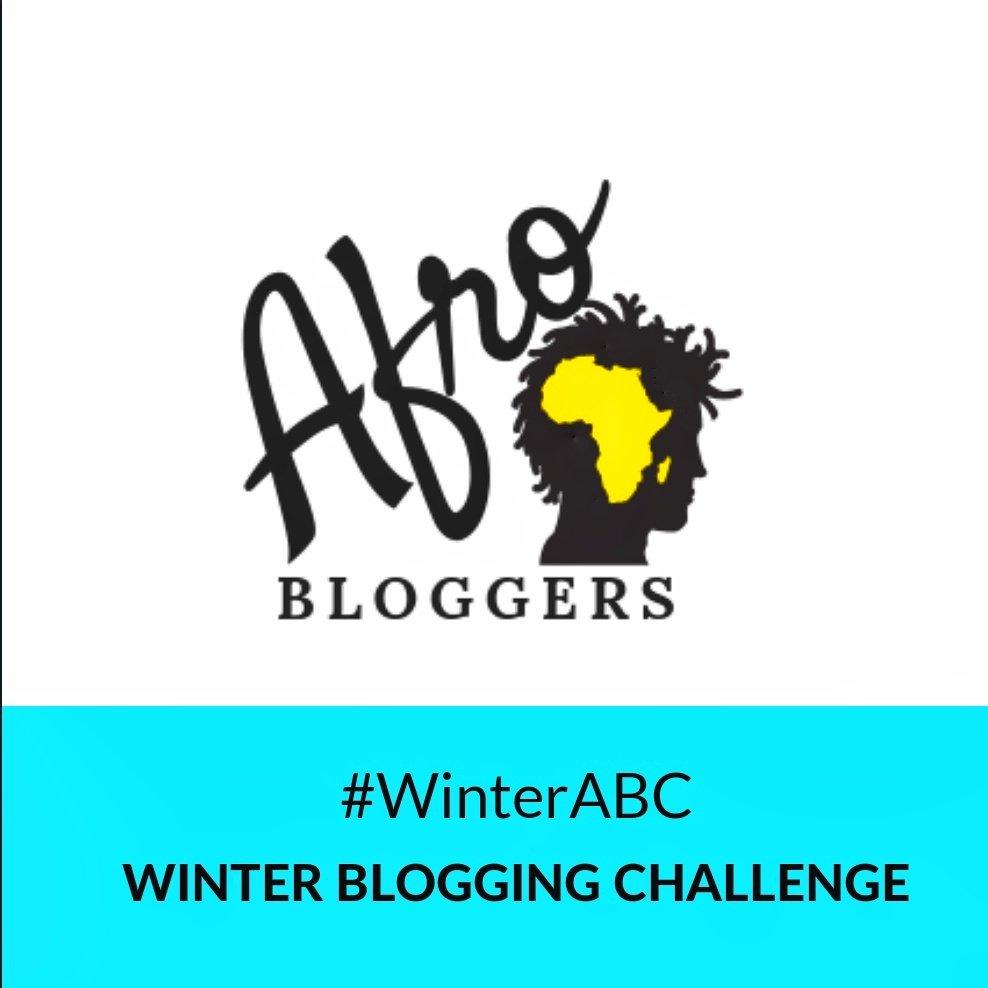 For the month of June I was supposed to be doing the AfroBloggers #WinterABC Blog Everyday Challenge. I say supposed because if you pay attention to detail you will notice I may have not quite kept up with having a blog post everyday each day, between a hectic electricity load-shedding schedule, crazy data prices, a roller coaster economy and life happening; my posting schedule is not as it would be but my heart is in the right place.
What have I learnt from this challenge?
Africa has a lot to say, different voices saying things more similar than different. I was awed and amazed at how eerily alike points of views were coupled with relatable experiences from bloggers in countries I have never been.
Sometimes I forget we have lots of bloggers out here, and I just haven't read them yet and Afrobloggers is providing a meeting point.
From the Blogging In Africa post, the internet coupled with people not understanding blogging severely reduces the impact it could make.
A blogging challenge is more fun when others are doing it, seeing how others tackle the same topic (borrowing ideas when stuck on particular topics) learning people's unique writing personas and developing your own.
Bloggers need an accountability tribe, someone whom pushes them or encourages them, cheers them on, asks difficult questions on why they are slacking on their blogging commitments.
Even when you plan ahead and have a perfect posting schedule, unexpected things can throw you off balance, a football game, electricity challenges, internet connectivity, family events, travel, device malfunctions or theft, sometimes all you want to do is curl up into a ball and sleep, you can make excuses or you can put in the work.
You get what you put in… if you do the work (e.g. writing, sharing links, actively interacting with others) you will see the results: feedback, increased readership, SEO rankings
In an earlier post I said making money from blogging is a scam but that's not entirely true if you are creatively strategic you can build a valuable network from which you may harness unexpected rewards…
A blog challenge with varied topics outside of your comfort zone unlocks new skills and helps focus the direction of your blog after the challenge for example I am now calling myself an Uncle of Bloggers watch this space…
Blogging is a community, it's not just you and your blog on an island on the internet, there's also others on the other side of the screen. Bloggers are not just bloggers only, they are whole people learning, working, teaching, healing, preaching, designing, websiting, making music, writing books, reading books, making movies, watching movies, running fitness camps, managing magazines, travelling, parenting, dating, experiencing life and generally being of the creative persuasion and they are your tribe.
~B