If you were having coffee with me, I would be glad you dropped by; put your feet up, tell me, are you comfy? Good, do you think money can buy happiness? They say it can't but I keep wondering what about those with money, what do they do with all their money? It's easy to say money can't buy happiness when you have money…
If I had money I would not be out here trying to figure out how to get my phone fixed or replaced.. It stopped a working a few days ago and ironically it was like a day after the one year warranty expired. I wonder what sort of genius engineering feat that was to ensure that the phone would run nicely for a year, then *boom* the day after the warranty expires, it stops working…
 I tried fixing it myself (since I could not afford to pay for repairs, what could possibly go wrong I figured) I succeeded…. in making it worse and it has graduated from being stuck on the start-up logo to neither switching on nor charging, only showing the red light of death on the notification light.
After my interesting misfortune with mobile phones which I shared in my last two posts Hot Phone Deals and How To NOT Buy A Phone .. I thought my phone woes were behind me, after I had finally gotten a budget phone smartphone which even came with a one year warranty… but the universe clearly has jokes.
If you were having coffee with me, I would tell you that money plays a pivotal part in the challenges the country is facing…
Note: there is no crisis in the country, a delegation from our neighbouring country South Africa's ruling party ANC was in Zimbabwe in the past week to meet with our ruling party ZANU PF and they reiterated that though the country is facing "challenges" there is no crisis….
Our secretary for information tweeted about how despite the challenges the formal employment figures are rising as of August 2020…
Well, that's all and good but when you couple that with the population of Zimbabwe at 14.4 million and about 50% of the population in the 16-65 age range… then how are people surviving?
If you having coffee with me, I would tell you that am not to be surprised that there's a drug problem with the youth, from home-brewed illicit beers to mixing all sorts of concoctions for cheap highs. People snort and smoke the powder that coats the inside of energy saver bulbs and fluorescent tubes even the screen coating of the old cathode ray TVs and call that High Definition… And now there's a new trend of abusing hand sanitizer, its distilled, drank, smoked, and even injected….
This country used to be known as The BreadBasket Of Africa and now its like somebody ate all the bread in the basket without worrying about who would bake the bread let alone where the flour would come from and now here we are…
The government wants to compensate the white former farmers with $3.5 Billion dollar payout, of course they say we should not worry about this as the taxpayers will not be financing this bill, but pray tell, who will foot this money apparently the government will somehow source the funds…
Meanwhile the United Nations World Food Programme is raising funds to combat the hunger which is predicted to affect 6 out of every 10 Zimbabweans
If you are having coffee with me I would tell you that the new minister of Health the Vice President of Zimbabwe during an address made the statement that the country would no longer be exporting patients aka medical tourism for government officials as the country has exported a lot of money in paying for medical bills of government officials instead of using the money to invest in upgrading the local health delivery system. Ironically, the VP spend almost a year in China for medical treatment
Oh and Cabinet made a decision to ban, all mining activities in areas held by national parks… Who was mining in national parks and how did they get the authority to operate there and did these activities serve any purpose other than line a few elite's pockets but such questions only add up the challenges….
If you were having coffee with me I would tell you that perhaps they are right there is no crisis in the country only a sum of challenges which add up to some people living a reality that other can only dream off and anyone who dares upset this dynamic will be spirited away by a shadowy ferret force and may never be heard from again.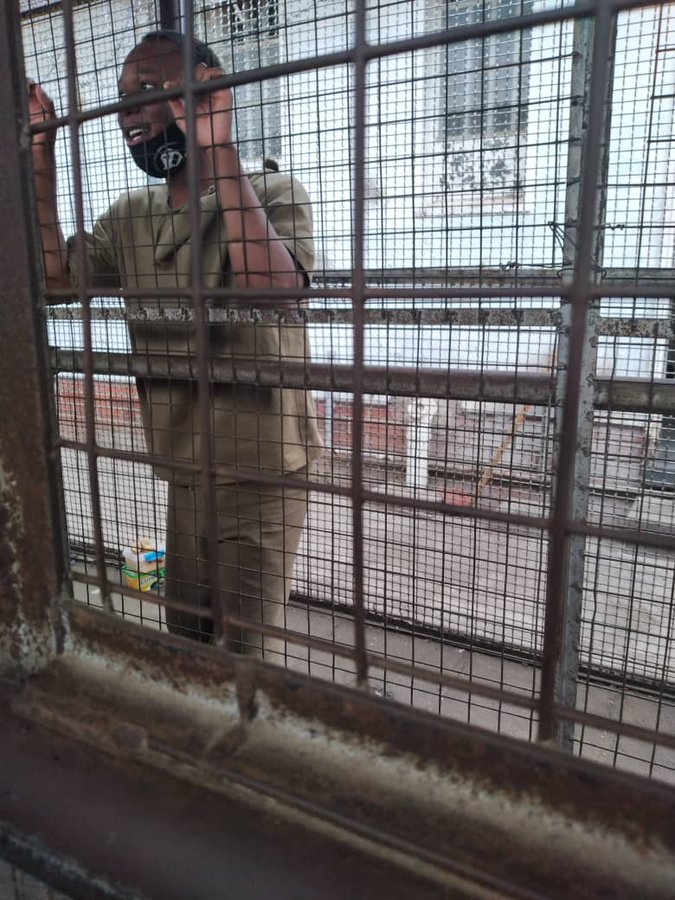 Money, money, money Always sunny In the rich man's world… what would you do if you had a lot of money?
~B