I like to think I am a morally sound person, and my ethical compass points true; given hypothetical situations I can usually pick the right course of action and there's lines I would never cross and other lies I tell myself.
How incorruptible do you think you are?
I like to think I am a good person and would never capitalise on another's misfortune…
This would have held true until this one time, I was walking downtown, minding my own business and this very artful dodgy type looking person accosts me…
"Wagwaan Rasta"
Which is the colloquial patois for saying what's happening Rasta. We bump fists three times then shake which is a secret respectful greeting one does when they meet a rasta (note this was before COVID) The youth has an unlit cigarette in his hands and asks me for a light… "fires fayah"
I go through the motions of rifling through my pockets for matches or a lighter even though I don't have one (I usually make it a habit of carrying one because I am no longer surprised by the number of people who randomly ask me for a light or a cigarette or even some weed aka mbanje aka cannabis aka mary jane or offer me some…. Its probably a hair thing)
Anyway, I shake my head, to indicate my lack of matches and mumble up something along the lines of  "I am all out" its easier than explaining that I don't smoke…
The lad makes some small talk which is the usual thing you can expect, the weather, inflation and how its impossible to catch a break in this country. Lowering his voice he conspiratorially informs me he has a phone he is trying to get off his hands…. "Pane scene randatsara…" meaning that he has just pickpocketed the phone.
He says "Pakaipa Rasta" meaning things are tough Rasta and informs me how he will sell the phone for enough money to buy a plate of food and some taxi fare to go home since none of his regular hustles in the city paid off, the day was slow and council police were arresting vendors on the streets.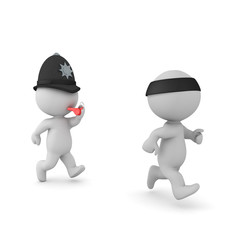 "Isimbi Rasta" he says implying its a high-end phone, as he hands it to me to see.. I am shocked to see it's an ultra-expensive smartphone (since no one is paying me for brand placement I wont mention the brand) it's a phone I have had my eye on, its got an infinity display with a crazy wicked screen resolution and the pixels on the camera are mind blowing, it's the perfect companion a blogger would need.
Grudgingly, I hand back the phone telling the guy that I don't think I can offer him anything that would be reasonable… (a little voice in my head tells me what I should say is I don't deal in stolen property) He says "Ok, thats fine, I will trade you for it. Give me your phone and top-up with whatever cash you have on you right now and it's a deal…"
I do some quick math, my phone at the time was a very basic smartphone and just earlier in the day I had attempted to sell it to some street phone dealer and he had asked me if I had a baby at home because the only thing that phone was good for was as a toy for toddler.. I had a couple of dollars cash on me and think, this is destiny.. I had already deleted and backed up everything on the phone anticipating selling it.
I hand over my phone and the loose bills to the lad and he tells me that suspicious people, dem Babylon, are watching us, so he says he will slip the phone into my pocket and when he does, we must quickly go in separate directions and I must not look back until I have gone a couple of blocks.
He slips the phone into my pocket, I pat it to feel its reassuring weight in my pocket and begin to walk away, he reminds me not to forget to do a factory reset before I use it, to disable any tracking software.
"Good idea" I think to myself as I nod and walk briskly away…
I can feel the heat and excitement of having done town deals and scored a very nice phone… I felt a tinge of guilt for the person who had lost their phone…
"Finders keepers, losers weepers" chimes a child hood voice in my head..
I can picture the next edition of blog posts I shall do, which will have amazing pictures, I might even post short videos and add voice narrations which I haven't been doing because my old phone had poor sound recording…
When I was block away I took out the phone to look at my new acquisition…
It was a shop display dummy replica phone….
Welcome to the big city, I had been scammed.
~B