The Sleepover Bandits are two convicts who break out of jail and begin a bank robbing spree whose Modus Operandi is that on the night before the heist, they sleepover at the bank manager's house, holding hostage their family (though very polite about it) and in the morning they accompany the manager to the bank to collect their money. It's an easy plan that cuts across some of the variables of robbing a bank and they are able to carry out a couple of successful robberies using this strategy which is what earns them the name the Sleepover Bandits.
Bandits is a 2001 criminal comedy-drama movie starring Bruce Willis and Billy Bob Thornton as the Sleepover Bandits. Though the movie was fictional in 2007 five men were prosecuted and convicted in New York, for crimes imitative of this film's plot… 'Sleepover Bandit' Sentenced to 14 Years for Robbery
I was thinking of this movie when I saw a photo making the rounds on social media about how Zimbabwe's finest will be having a sleepover at their various stations on the eve of the 31st July protests.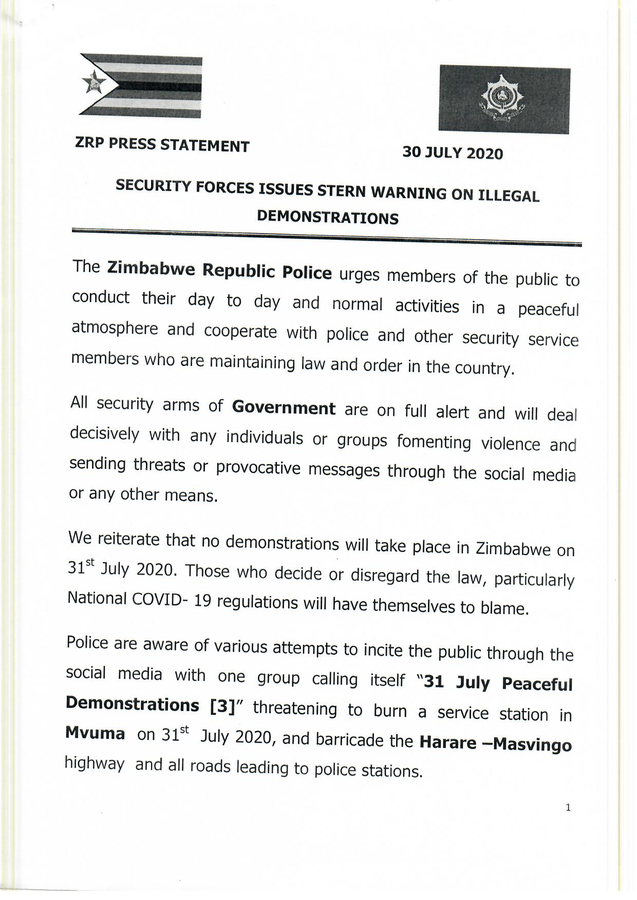 31 July has been scheduled for protest against corruption in the country with some also making it a clarion call for the ruling party to go. The organiser of the protest Jacob Ngarivhume is currently in jail for inciting the public to violence.
The spokesperson of the ruling party gave a press statement where he accused foreign interests of using the anticorruption protest to implement regime change by funding civic pressure groups and also called the United States Ambassador to Zimbabwe a thug. A warning was issued that anyone who takes part in the protests would be carrying out acts of terrorism and the security forces would be ready to deal with such as terrorists.
The spokesperson also made statements which could be construed as inciting people to violence and some people have taken to reporting him on the Police hotline. A lady who went to report the man to the police nearly ended being arrested herself.
Several activists are being sought by the police for interview, it looks like they applied for a sleepover courtesy of the state.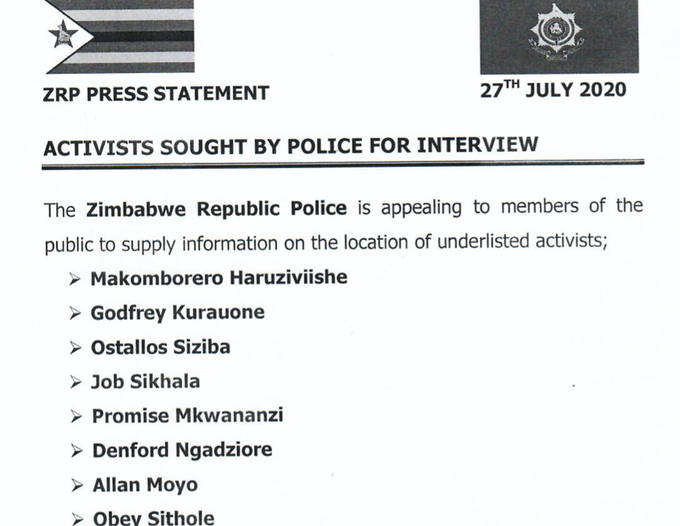 Meanwhile there's talks of possible coups and rifts between the president and the vice president and factions within the ruling with conflicting interests. All I know is today there was strong police and military presence and only uniformed essential services could pass security barricades and by noon today Harare CBD was deserted as people were being told to go back home.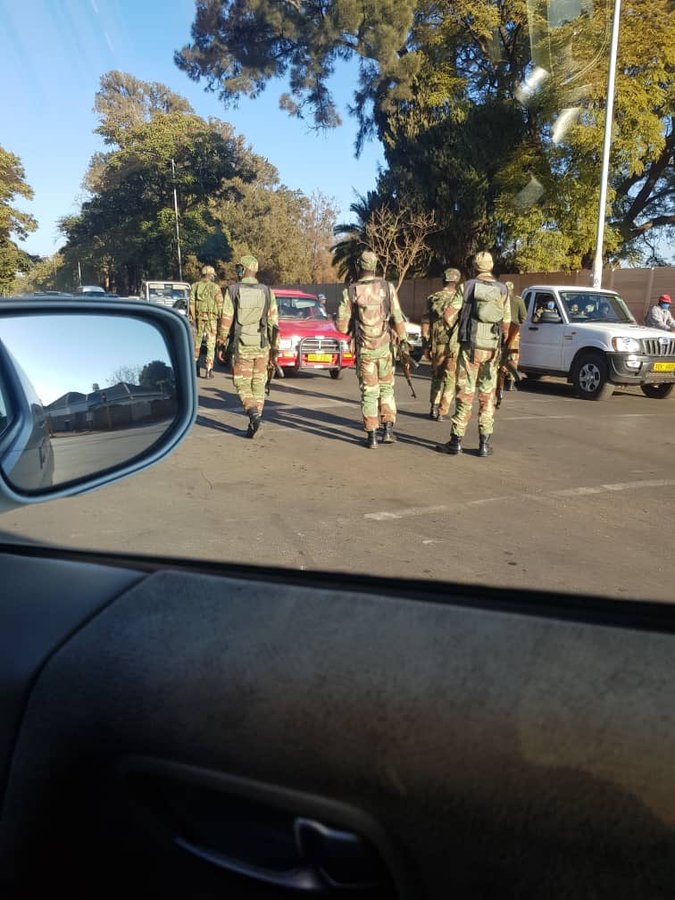 What will happen tomorrow? Maybe nothing at all, maybe peaceful protest, maybe violent protest, maybe business as usual or maybe the internet will be shut down.…
I have seen this movie before, it starts with beautiful music, dance and hope… and then it becomes a day that is not easily forgotten…  
Ciao
~B