If you were having coffee with me, I would be happy we could still visit each other in this space, see our president dropped a bombshell the other day, this would have been the last day of the lockdown extension but:
Looks like level 2 lockdown will continue indefinitely… subject to review every fortnight. I would have felt a lot better if we had some sort of time frame to work with like lockdown extended by 21 days or something but no instead… indefinitely.
I knew an extension was looming as the confirmed cases of corona virus continue to rise, now at 44 but.. indefinitely? That kinda throws a spanner into the machinery, lets you were fortunate to be landlord would these decree mean you would not get your rentals indefinitely…?
If you were having coffee with me I would tell you that I have been thinking about this scene from an old chase movie The Fugitive starring Harrison Ford as an escaped fugitive and Tommy Lee Jones as a U.S. marshal with a very singular focus, to catch the fugitive… even if *spoiler alert the fugitive was innocent, he does not care.
Shortly after this memorable cinematic exchange, the fugitive escapes being apprehended by jumping down dam a spillway, which is a long way down, with little chance of survival, probably died, but when the marshal is asked if they can go home now, he says No!
"Deputy, if he jumped from that height, Kimble's dead."
"Good. That oughtta make him easy to catch."
"I'm telling you Gerard, the guy's fish food!"
"Okay, then get a cane pole and go catch the fish that ate him!"
The exchange has always been stuck in my head ever since I watched this movie years ago and the man who doesn't care about anything else except doing the job he set out to do. In my head I was asking the president if the outside was allowed now and he said; no.
If you were having coffee with me, I would tell about how the government has taken the lockdown opportunity to try and do away with Kombi's (these are shared minivan public taxis to read more about check out my post on Kombi Diaries)
The only public transport that will be allowed will be via the state-owned enterprise ZUPCO and commuter transporters would have to operate under the ZUPCO franchise… Hello monopoly and lets not even work out how the current ZUPCO fleet of buses is unable to meet the lockdown commuters.
If you were having coffee with I would also tell you that we have new notes coming out the $10 and the $20. Before this the largest note was the five dollar note. This is supposed to be for the convenience of the banking public as we have been experiencing an almost perennial cash shortage which resulted in the adoption of plastic money and mobile money wallets, but fears are this will fuel our runaway inflation which is now over 600%
Interesting to note the new notes are actually redo of old notes I remember from when I was younger and watching The Fugitive on VHS tape.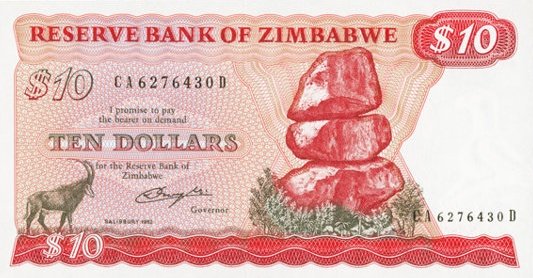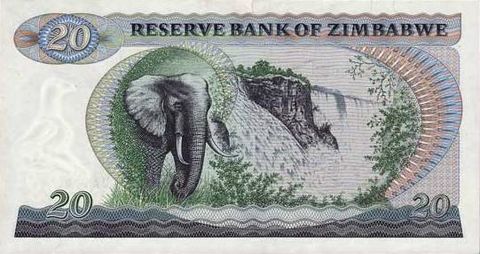 Its like history all over again, we seem to be trapped in an endless loop of going over and over the same predictable path…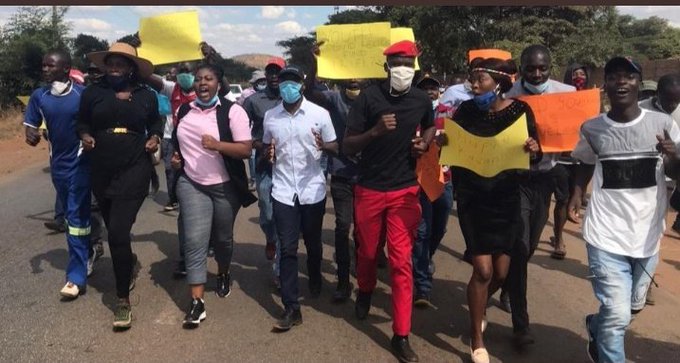 If you were having coffee with me, I would tell you about 3 ladies Cecillia Chimbiri, Hon. Joanna Mamombe & Netsai Marova said to have been arrested during a demonstration on Wednesday and then disappeared from police custody later to resurface with shocking horror stories of torture by state operatives…
I worry that I live in a country where someone has to question the veracity of someone who tells you that they have been abducted by state agents and to play devil's advocate, if such a thing were to be staged I am even more worried by that I would believe it, it's a very plausible occurrence, its happened before, the state has had blood on its hands, people have gone missing and some never to be seen again for far less trespasses against the government. I worry over every word I write.
The Police Commissioner initially confirmed the arrest as reported in an article in the state newspaper the Herald and independent media but now he denies confirming the arrest of the three instead he said he "promised to find out" .
The perm secretary of information shared on their twitter page a quote from twitter account belonging to a "ghost account"
When asked if this was the official government position by Head of Delegation of the European Union to Zimbabwe on twitter the following comment was made.
*Interesting aside some social media rumours say that the perm sec is responsible for running the spoof moniker…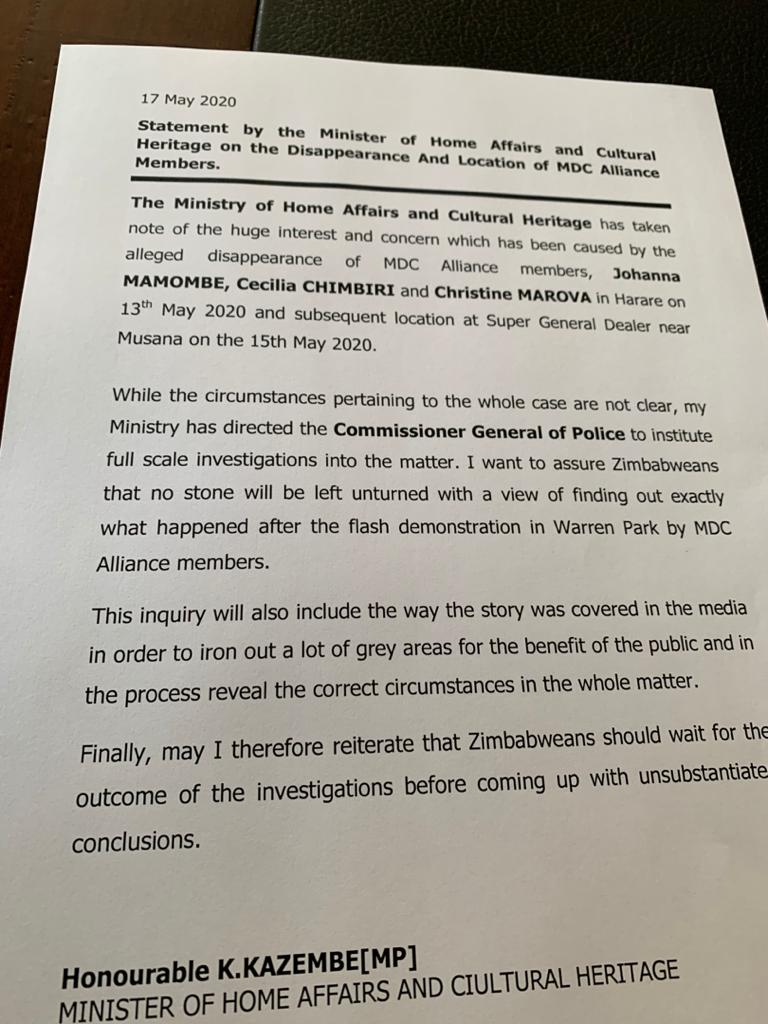 If you were having coffee with me I would tell you that some people have changed their social media account profiles in solidarity with the victims of violence…
Sometimes that's all you can do.
If you were having coffee with me, I would tell you how lockdown days seem to be shorter than regular days and they seem to just speed by yet with not much accomplished, I used to think time flies only when you are having time, it also flies when it feels like its running out … can we go outside now?
No indefinitely.
I have lost track of how many lockdown days we have gone past and while watching the movie Extraction the other day I tried to hold my breath alongside the scene where Thor dives into a deep pool and chills at the bottom all zen and crosslegged…
If you were having coffee with me, I would tell you that if you were to hold your breath waiting for a better tomorrow, you might have to hold on indefinitely.
So whats been going on in you neck of the woods?
~B
PS Oh another interesting aside in the movie The Fugitive Tommy Lee Jones character was suppose to respond "Not my problem" when he is told "I didn't kill my wife" but he may have forgot his lines or decided to improvise and hit the spot with that I don't care