Contagion
Warning: This post contains content which may cause anxiety about the coronavirus pandemic.
Contagion is a 2011 thriller film directed by Steven Soderbergh with an ensemble cast that includes Marion Cotillard, Matt Damon, Laurence Fishburne, Jude Law, Gwyneth Paltrow, Kate Winslet…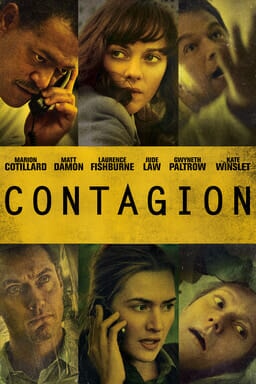 Contagion is a movie about a fatal, highly infectious respiratory disease, which starts with a coughing patient zero who has just returned from a trip to China, setting off a deadly outbreak. Officials try to contain the disease which turns into a pandemic as they race to come up with a vaccine…
Contagion is currently a top movie on Netflix, iTunes and on HBO Now its been on the most viewed lists and is a top download on pirate movie sites.
In the past four month Contagion has suddenly gained popularity as people watch it wondering if this movie was a premonition of things to come or a random story arc which has uncannily come true.
The director and screenwriter were "inspired" by outbreaks such as the 2002–2004 SARS outbreak and the 2009 flu pandemic. They consulted with medical experts and representatives from the World Health Organisation and also had consultation with Laurie Garret author of 1994 book The Coming Plague.
Scott Z. Burns who wrote the movie says while discussing with epidemiologist Larry Brilliant on the possibility of a disaster movie following such a premise was a scientific probability had been told:
"Well, it's not even a question of if there will be another pandemic; it's just simply a question of when."
Spoiler Alerts from this point forth
Here be interesting real life parallels
The virus starts spreading with someone returning from China
Hong Kong to be precise it might not be Wuhan but still China is where it COVID-19 appears to have started
The fictional "MEV-1" virus originated from a pig that ate a piece of banana dropped by an infected bat. Although the origin of COVID-19 is still unknown, bats are suspected by some epidemiologists to be the carrier.
In the movie people experienced fevers, profuse sweating, headaches, sore throat and cough then had seizures, dizziness and frothed at the mouth.
Covid-19 symptoms include fever, coughing and trouble breathing.
In Contagion the virus spread via droplets in saliva when someone sneezed or coughed and on surfaces that have been contaminated infecting a person via the eyes, nose or mouth.
There's lockdown and quarantine, schools are closed down; people are told to avoid touching their faces, to maintain social distancing and To Wash hands
A blogger in the movie sensing that there's a cover up going on starts an expose on how authorities are trying to keep things under wraps and how one of the CDC officials contacts his fiancé to warn her to leave the city. There's also a brief look at how the virus could be a bio weapon, like someone weaponising bird flu…
There's talks of possible cures, there's fake news and misinformation and the blogger with his huge following threatens to tell people not to take the vaccine and "expose" it as scam to enrich big pharmaceuticals….
Meanwhile in the real world; have seen our fair share of fake news, cover-ups and conspiracies ranging from that Coronavirus symptoms are caused by 5G network and that the vaccine is a ruse to implant microchips into people; to that its biological warfare… There's been an outbreak of misinformation, potential cures and treatments some simple homeopathic remedies while others are drugs for something else.
Not everything is similar there's some differences:
The MEV-1 virus in the movie is deadlier with a mortality rate of 25% to 30% while CDC places COVID mortality about 1.8% to 3.4%.
There's no recovery from the MEV-1 in Contagion each infection resulting in death, in cases of COVID-19 WHO has the recovery rate pegged at 80% recover without needing specialized medical intervention.
MEV-1 is more contagious than COVID-19 with an Rnought of 4 meaning than one person can infect four people. COVID-19's Rnought is 2.2 i.e one person infects about 2.2 people
The responses by world governments was decisive and competent while in reality most had taken a complacent approach until the numbers of infections and deaths started reaching alarming proportions
There's a  case of immunity to the MEV-1 but as for coronavirus there's no confirmed cases of immunity
If there's any lessons to take away from the movie its that the pandemic wont last forever, and as the cast of the movie recently shared,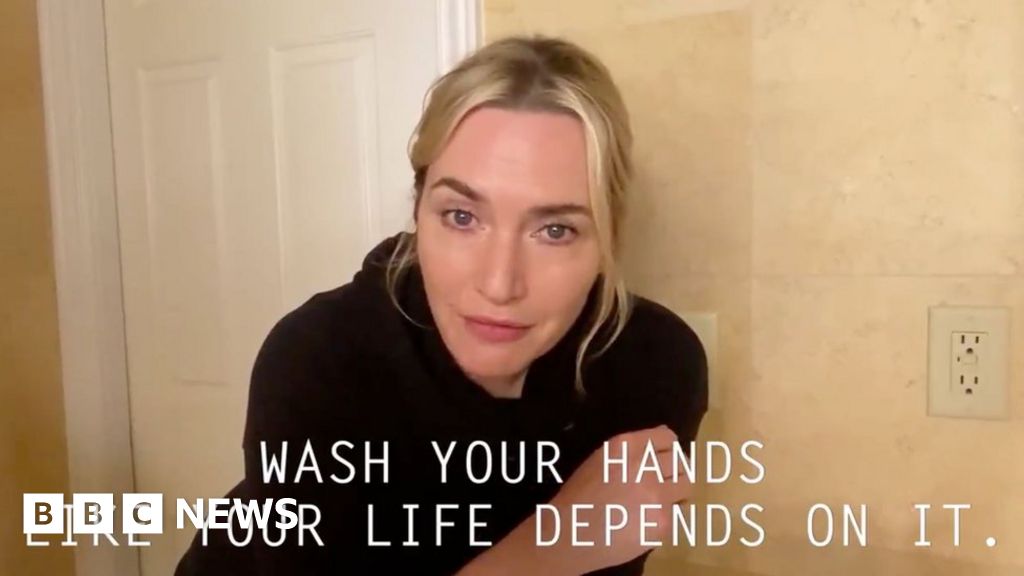 Wash your hands, your life depends on it… and soon(hopefully) the outside will be allowed and we can touch and hug again
~B