If you were having coffee with me, I would offer you lime cordial juice on the rocks and wish you compliments of the New Year and ask you how long into the New Year do you go before people can stop wishing each other Happy New Year?
Is it weird that even if you did nothing too festive during the holiday season, getting back your rhythm in January is quite the task its like the absolute Monday of the Months while December is Friday and there is no weekend….
If you were having coffee with me, I would tell you that we are barely one week into the year and already, the situation looks grim or maybe it's just the Monday blues… Maybe not, happened to catch a glimpse of the news, and feels like the world is on the verge of another world war or a cold one or maybe its just end days. Hoped we could just watch from the sidelines as the world imploded but no Africa will be dragged in wont it, already Kenya has started feeling the heat.
"We are feeling the heat too, literally" I pontificate as I sip on my Mazoe lime crush best enjoyed ice cold to cool down.
After a satisfied sigh I ask you if you are enjoying your juice; for some reason reactions to this juice are very polarised some love it and others feel like the devil uses it as dish washing liquid..
I happen to like it not to mention that the price is very pocket friendly, maybe too cheap according to its haters; Its currently cheaper than buying a loaf bread and almost ⅓ the price of regular cordial juice, could be a promotional price or a clearance sale time will tell.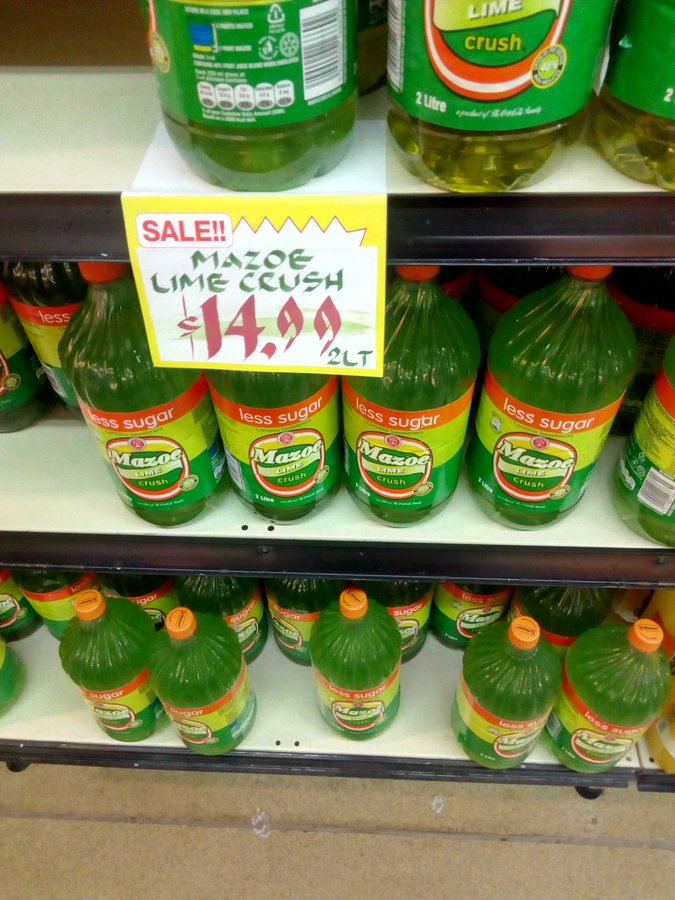 It also makes an excellent mixer for your whiskey, gin or vodka; bone apple tea…
If you were having iced lime cordial with me, I would tell you that its barely rained and temperatures are in the hot range, we should be in the middle of the hot wet season right now, but there's only heat and no rain; looks like this is the start of another drought season. According to the Zimbabwe National Water Authority ZINWA the national dam water average is already at 48.8% and depleting.
Recent reports by SADC Climate Statistic Center shows that Southern Africa has been receiving far less rainfall than usual
The SADC CSC forecasted likelihood of heavy rainfall in some parts of the SADC region during the period 31 December 2019 to 06 January 2020 which seemed to completely skip Zimbabwe….
Its crazy but almost feels like whomever controls the rain floodgates decided that hmmmm no, you aren't getting any. Maybe its weather control satellites giving us targeted rain sanctions. Maybe it's the "underground gang" offended by how we have forgotten them and probably referring to our ancestors as The Underground Gang might not be helping our case, do the dead have a sense of humour?
The president close to admitted that the government is at wit's end on how to make it rain and tried to lighten the situation by saying something to the effect that "if the people of Kuwadzana suburb were deemed to have been the ones praying that it doesn't rain the army would be unleashed on them but of course it's God who makes it rain so we leave that in his capable hands and can only pray…"
Yeah that kinda reminds me of a campaign against domestic violence with a man's clenched fists captioned: "if your only tool is a hammer then all your problems look like nails.."
If you were having lime crush with me, I would tell you that the president says we mustn't worry about the unaffordability of meat, after all its not good for the health we must instead become vegetables as he himself also eats vegetables… though I would rather have vegetables because I chose to than because I could not afford to indulge in a meat dish with my dinner.
If you were having lime crush with me I would tell you that Zimbabwean artist Winky D released an album on New Year's Day titled Njema which means handcuffs with an album art of him wearing a crown of thorns.
Prior to the official launch of the album Winky D received flak for his album being political commentary with subversive intentions and there was talk of the Ministry of Home Affairs and Cultural Heritage's Censorship Entertainment and Control Unit banning his songs from receiving radio airplay and have the album launch banned; however the Ministry dismissed all the talks as being rumours.
The album launch went on as scheduled and on an interesting note Winky D performed wearing a distinctive red and white jersey that looks like the standard issue jersey for Zim Prison Inmates…..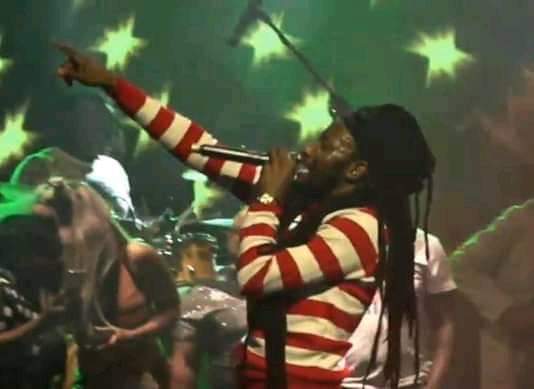 I wrote down the lyrics and translation (you are welcome) to one of the tracks and you can click on the button below to check them out
Hope your 2020 is good; how is yours looking?
Happy New Year
~B