If you were having coffee with me, I would be happy you joined me even though the temperatures have been unprecedently high, we in the second week of what was forecasted to be a fortnight of blistering heat.
To soak in a bathtub full of ice would be a nice reprieve but then there's no running water and there's no electricity; because of load-shedding so we must just endure the heat and pray for rain. This is climate change that we are witnessing, the hot dry season is getting hotter and longer and then when it rains, it floods.
If you were having coffee with me, it would be too hot for coffee so we would be having tepid water and dreaming of ice cubes, if you have seen my voodoo doll do toss it in a fridge or something; lay it in a pool of ice cold water, please and thanks.
Are we the ones left behind because its hot as hell here…
If you were having coffee with me, I would tell you about a new age pastor with a flamboyant streak who has a penchant for saying Twabam (nobody knows what it means but its provocative Twabam)
Twabam /twæbũm/ a conjunctive word, a preposition and a punctuating exclamation.
The flamboyant prophet is said to have set aside $320k to have a month of birthday festivities spanning 3 continents and six cities one of which was a super-hero themed ensemble of when DC meets Marvel and Jesus at The Last Supper…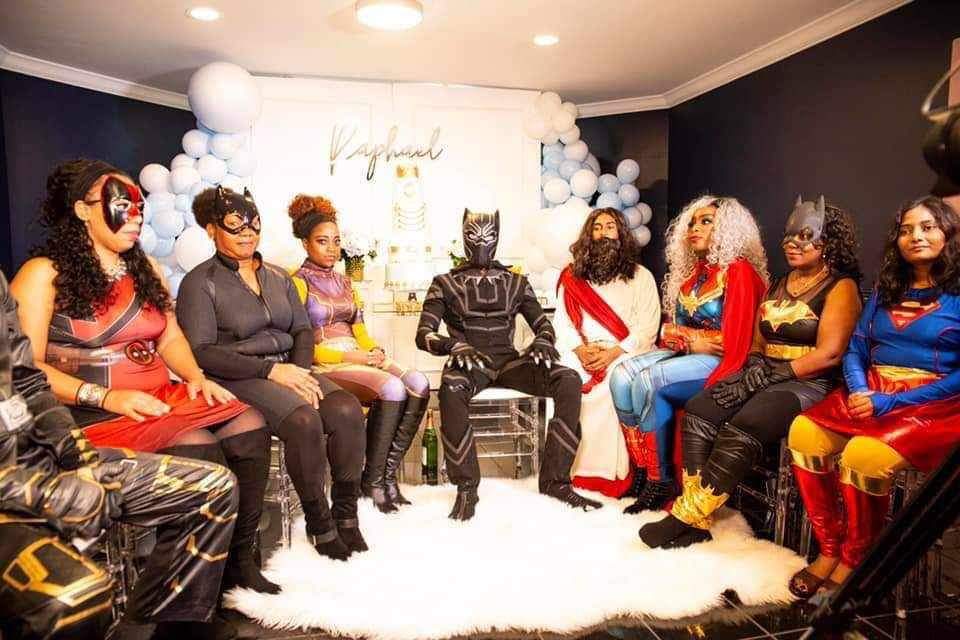 The other was a barbecue affair with free meat dubbed Twabam Nyama which ended somewhat chaotically with the prophet losing his $20 000 Rolex time piece with a reward of $2000 offered to whomever "found it" no questions asked. In some circles it was whispered that the prophet has arcane "powers" and may have caused the freak hot weather streak vowing that it would not rain until his watch was found. The watch seems to have been returned but the hot dry spell still persists; well so much for that theory.
If you were having coffee with me, I would tell you that while a few elite seem to be living the high life, most are in a state, barely able to afford the ever raising cost of living, fuel's gone up again, so has electricity tariffs and pretty much everything else.
The government says all of the country's ills are caused by sanctions and Friday the 25th was declared a public holiday so people could march in solidarity against the sanctions. I am not sure if this will be an annual bank holiday or it was a once off and now that the people have marched then what? Word on the street is that $4million was budgeted for use in the antisanctions march with marchers getting a soft drink a two piece portion of chicken and chips and of course a T/shirt. The attendance was not quite as anticipated and left-over food may or may not have ended up dumped at a local university,  truth is scarce commodity.
Who would go marching in this hot weather and besides the last time the people got mobilized to do a march it resulted in the ousting of power of our former late president R.G. Mugabe and well here we are…
If you were having coffee with me, I would tell you that you cant possibly make this up… its boiling hot in this teapot shaped mess.
Whats going on in your part of the world, wave some cool breeze this side.
~B
PS I should do a rain dance maybe it would rain…