Hello December Hello
Best TV Series Of 2020
I wouldn't call myself a TV series aficionado but I do love a good series though I hate how they take over my life and I cant do anything as I binge watch. Can you imagine I used to wake up in the mosquito quiet time to catch a new episode of Game Of Thrones because 9pm on HBO was 4am this side of side of the world.
 Strangely though in 2020 I haven't  watched many in the way of TV series, unless you count hours and hours watching Peppa pig with the nephew and hoping for lockdown to end and kindergarten to reopen because endless repeats of Peppa Pig on eToons channel have you wondering:
What cant Miss Rabbit do? She runs a rescue service, is a fire fighter, nurse, flies a helicopter, drives the school bus, drives a train, works in a library, runs a shop checkout, cleans aquariums, sells in moon shop.
And how Peppa Pig can be quite cheeky too, like when her friend Suzie Sheep could whistle and she couldn't so she hung up.
Finally, what kind of job does Daddy Pig do?  I know he is Champion Muddy Puddle Jumper with interesting philosophy on being Champion Muddy Puddle Jumper
To be a Champion Puddle Jumper
You need to be one with the puddle,
You have to think like the puddle,
You have to become the puddle
Ok, back to the  adult world  I watched a series called The Witcher a fantasyesque for those into fantastic monsters and hunters who kill monsters, also destiny, can you escape it?  I hadn't even realized superman was in it.. or rather the actor who plays superman, I kept wondering why he looked familiar.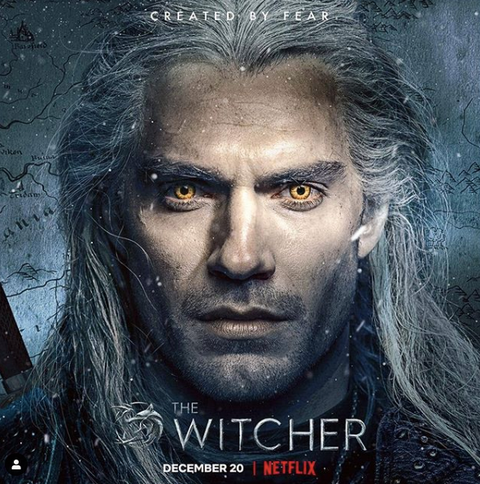 The Witcher is a 2019 series and Season 1 has 8 epsiodes and it was renewed for a second season which should be coming out 2021 (but with covid…) I also discovered it was based on a book series by Polish author Andrzej Sapkowski and of course am thinking of adding it to my pile of to be read…
Upload
Upload is a 2020 Amazon prime series. I found its premise intriguing about a world with a digital after-life; although it felt like an extended cousin of the Black Mirror series… Naturally I wrote a review about that series when I watched it.
The Queen's Gambit
I haven't watched this one yet but it keeps popping up and people whose opinions I value have given it thumbs up, so it's the next thing on my watch list
Quick question: do I need to re-acquaint  myself with the rules of chess before I watch this series?
What have you been watching this year?
~B