If you were having coffee with me, I would be glad you dropped by, I would ask if you brought cake. "Why would you ask if I have brought cake" you would ask and I would reply that "I am glad you asked that. It is because it was my birthday the other day and I did not have any cake."
What are birthdays but an excuse to have cake?
If you were having coffee with me, I would tell you that I have enough money to live comfortably for the rest of my life, That is, if the rest of my life meant the length of time it would take to finish this here cup of coffee and celebratory doughnut.
If you were having coffee with me, I would tell you that if you had enough money to live on comfortably and yet you just kept trying to get more and more and more and more and more, that would be a kind of selfish thing to do. Its like this, picture it if you have cake and you eat it, then you had your cake and ate it right?
Anyhow, if you have lots of cake, you probably shouldn't eat all of it, but instead share a slice with others, you eat cake, I eat cake, everybody eats cake. Eating all of the cake in the world is not only the height of selfishness, its also really extremely unhealthy, no lie. Now if you have a lot of cake and not only ate it all, you keep trying to have all the cake in the world so that nobody else but you could have cake, you can look in the mirror to find the real face of evil.
If you were having coffee with me I would tell about how I live in a world where money loses value every day and others get rich by arbitrage, taking advantage of the price differences and the demand and supply curves. The government tries to put subsidies but corruption and rent seeking behavior has seen the subsidized goods being bought cheaply and later resold on the black market and in some cases its even sold outside the country, for bonus villainy points. Our role models have become these tenderpreneurs who can navigate the murky world of government contracts and get awarded loads of money to do projects which they mostly never deliver yet leave lavish lifestyles.
I worry about the next generation and the lessons they are learning such as why get an education when you can be a dealer. Why get an education here when those who can send their kids abroad and get airlifted to hospitals beyond boarders for treatment….
Questioning some of these things will have your love for the country being called into question or that you are trying to cause alarm and despondency and an agent of western imperialistic machinisations to destabilize the government.
The main opposition party has called for demonstrations and naturally the government has warned they will not tolerate any disruptions.
"There is no one in the country who has the preserve to disturb the peace of other people. ZRP has a constitutional mandate to maintain law and order. People who conduct their various activities should do so in a peaceful manner. Police are there to protect peace and laws of the country"

Police Spokesperson, Assistant Commissioner Paul Nyathi 
If you were having coffee with me, I would tell you that walking in Harare CBD is a disquieting experience amost every block you turn into, you come face to face with riot police patrolling the streets. Everyone seems jittery from the vendors who have once again invaded the streets to sell the wares but always ready to pack up and run at the sign of police and council authorities to the money changers holding wads of crisp cash accosting you: cash boss?
If you were having coffee with me I would tell you one fun thing about birthdays is that for a day you feel rather special, it's a little like being a mini-celebrity I have been reading some birthday notifications which have left me feeling warm and fuzzy that have left me wondering how come people do not tell me things like this every day…
https://twitter.com/i/events/1231602803732287488?s=13
If you having coffee with me I would tell you that I attended a local WordPress Meet-Up and the discussion was on physical health for people in the tech space and those who spent a lot of time on computers. After long term use of computers coupled with incorrect postures you increase the risk of later on getting Repetitive Strain Injury (RSI) such as Carpal Tunnel Syndrome or neck and back pain.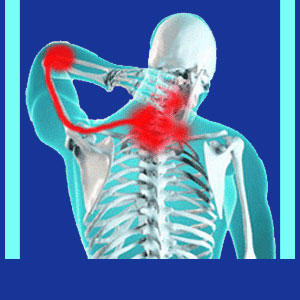 People tend to be reactive than preventative, so make sure you have adequate lighting, mind your posture and get a chair with proper support, also don't forget to take breaks and do simple stretch exercises it may save you a life time of pain and bills to a physiotherapist.
If you were having coffee with me, I would aslo tell that I grilled this delicacy, I am not sure what is but I popped it in the oven. If I start acting weird you can show this to my doctor and ask them if it does not have anything to do with it, please and thanks.
If you were having coffee with me, I would ask you why you cant have your cake and eat it too, I mean if you ate it didn't you have it ??
Have an awesome week
~B
PS I don't feel any older but I definitely have more winter in my beard
……and the hair is longer ^_^
Oh and let me try out something out this option
If you feel moved to buy me a slice of cake just proceed with the PayPal payment below and yes you can gift me more than one ^_^