When I was growing up Michael Jackson was quite a big deal, I wanted to dance like him, sing like be him in fact I think I wanted to be him.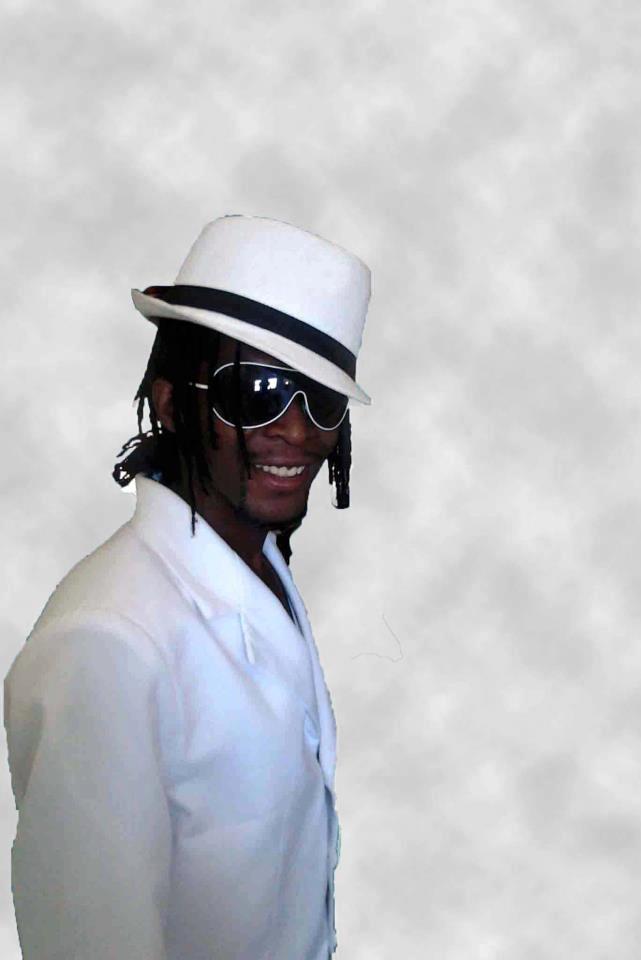 Just like the iconic song… I wanted to be starting something even though I didn't know what the heck I was singing Mama say mama sa mamakusa Mamasay mamasa mama coo sa
Wanna Be Startin' Somethin'
This track by Michael Jackson is easily one with the most befuddling lyrics and meaning, not to mention that he sang the line You are a vegetable 10 times in the song.
Wanna Be Startin' Somethin' was the opening track for Michael Jackson's sixth studio album Thriller released 1982 and then again released as a single in 1983.
The song was written, composed and co-produced by Michael Jackson, and produced by Quincy Jones. The song was originally written for Michael's sister La Toya Jackson about her strenuous relationship with her in-laws and is also said to have been about his brother's wives.
It's a song about media and people who spread malicious and gossip for no reason just to start something and regadless of what you do still they will find something to hate or take advantage.
You're a vegetable,
you're a vegetable
Still they hate you,
you're a vegetable
You're just a buffet,
you're a vegetable
They eat off of you,
you're a vegetable
 mama-say mama-sa
mama say mama sa mama coo sa
I have seen internet sources which claim that Michael passed off the enigmatic chant at end of the song as Swahili for you a vegetable…
Michael Jackson gave an interview a long time ago in which he said that the original lyrics were, "I've been saved by the sound of Michael's song." Which was later changed to "mama se mama sa mama coo sa" which sounded close enough to what he originally thought.
Soul Makossa
Cameroonian artist Manu Dibango released "Soul Makossa" in 1972. A B-Side track on "Mouvement Ewondo," a praise song for the Cameroonian football team on the occasion of the 1972 Tropics Cup with Cameroonian football anthem Flags Fly on Yaoundé on one side and it Makossa on the other. After a lucky break, the song got global exposure and recognition.
In the 80s Manu Dibango sued Michael Jackson for using his refrain Mama ko mama sa maka makossa without permission. The legal action ended in an out-of-court settlement.
Makossa is the Douala word for 'dance' or 'I dance', and also describes a blend of Cameroonian music with jazz. And the line Mama ko mama sa maka makossa deliberate stuttering of that word.
Makossa derives from the Douala word "kossa", literally meaning 'to peel' (vegetables, fruit, etc) and describing a traditional Cameroonian style of dance. I wonder if it is related to music and dance from the DRC known as Kwasa Kwasa.
The interesting etymology makes one curious about Michael Jackson's use in a song where he calls people vegetables… hmmm
While Michael Jackson's track was clearly "inspired" by Manu Dibango's I wonder if they would have gotten away with it in a court of law seeing as the song isn't an actual reproduction of the original lyrics but rather a transformed melody;
In (Paris, France) 2009 Manu Dibango filed a lawsuit against Michael Jackson and Rihanna for sampling the chant in Don't Stop The Music although Rihanna said she had gotten permission from Michael Jackson who had not contacted Dibango. Michael had already previously settled out of court.
The Paris court ruled the lawsuit as inadmissible as earlier – A judge had granted Dibango be listed on the writers' credit on Rihanna's hit song back in 2008 resulting in Dibango withdrawing legal action – and so the Paris court decided this ruled him out of any further claims on the track.
The song has been sampled or imitated many many times
Manu Dibango passed away from COVID in March this year and is regarded as a legendary African icon with global accolades and a career spanning 7 decades and over 50 albums. In 2004 he was also recognised as UNESCO Artist for Peace for his accomplishments and efforts in fighting for artists' copyrights and promoting peace in Africa.
So you wanna be starting something?
~B