Van Choga has just released a new album, an international collaboration with Ghanaian sensation Ay Poyoo
Its been less than a few hours since the track was dropped on YouTube and already the views are going through the roof…
Why is this a big deal?
Van Choga has been a viral sensation on the Zimbabwean Dancehall scene with his energetic antics and signature style of dressing, with a somewhat derelict look; which has had people questioning his sanity and the sanity of the people who have been enjoying his brand of art, the future of music and even the future of the country itself…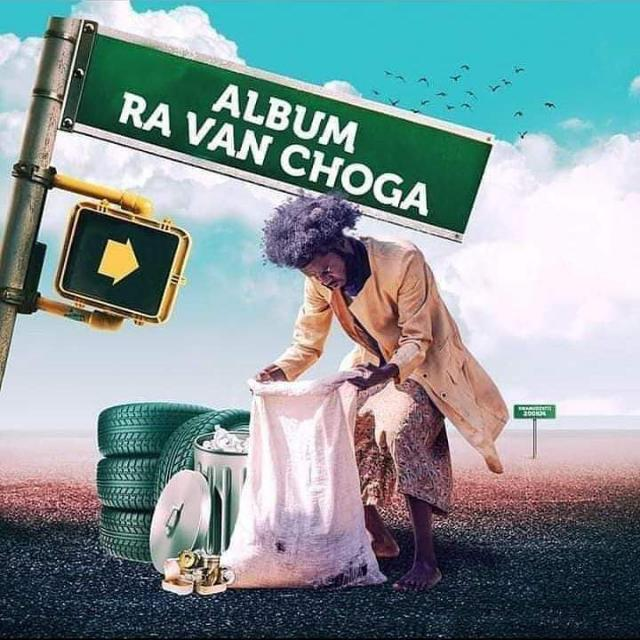 At the heart of Van Choga's art is the Ghetto dream of one day making it and looking back at the struggle to survive and those who were there for you.
Confession I have had my fair share of doubt as to whether this artist is in full control of all his faculties.
But there's a definitely a method to his madness, from being unknown to securing collaborations outside boarders in a coup de grace that will have the more mainstream acts wondering if Van Choga is lucky lunatic or a creative genius or bit of both…
Van Choga says his act is an art.
Ay Poyoo
Ay Poyoo is a Ghanaian artist who went viral on the internet after a track he crowned himself The G.O.A.T. (Greatest Of All Times). Ay Poyoo has a comic flair and dresses with a B.A. Baracuseque style shirtless and in chains.
Washout. Again I will confess that I don't recall paying any particular attention until I saw the announcement of the then upcoming collaboration, but I did get acquainted with The Goat.
Scrolling through the YouTube channel had me nodding like I think these guys together could redefine not just the music industry but change the rules to the entire game....
Ay Poyoo shot his shot on Sho Madjozi one of South Africa's hottest artists of the John Cena track and looks like another collaboration is on the table.
What do we learn from this?
The world may think you might be a few decibels short of a sound mind, not everyone will understand your art, but once your work starts paying off, people who doubted you from day one will be the ones telling everyone they had seen your meteorite rise all along…
Also, people will pay attention when other people start paying attention, what you do with all that attention, well that's the ball in your court… game on.
Fans cant wait to see what sort of music video these two will cook up
Ghetto Rules is an affirmation of the Ghetto dream, you dream of one day making it in that Ghetto life where you flex with thrift fashion and without art you never rise.
Looks like whether you are in Ghana or Zimbabwe the ghetto rules are the same, you shoot your shots, you dream and go international.
~B