Stranger Things
Stranger Things is a Netflix Original series created by the Duffer Brothers.
 Stranger Things is set in the small town of Hawkins Indiana where Strange Things happen….
The plot, theme and story idea draw inspiration and guidance from Stephen King and Steven Spielberg which explains the small-town-esque horror sci-fi déjà vu  feeling you will get from it, if you are a Stephen King fan.
The series is set in the 80s(83,84,85) and pays homage to the pop culture from there, the music, the movies, fashion and hidden Easter Egg references; as a child from that time watch it for the nostalgia. Stranger Things also hints at the conspiracy of the government's mind control programme where volunteers were given drugs to try and create agents with "super-powers…"
Its not surprising the show scooped up a lot of ratings, nominations and wormed its way into our hearts.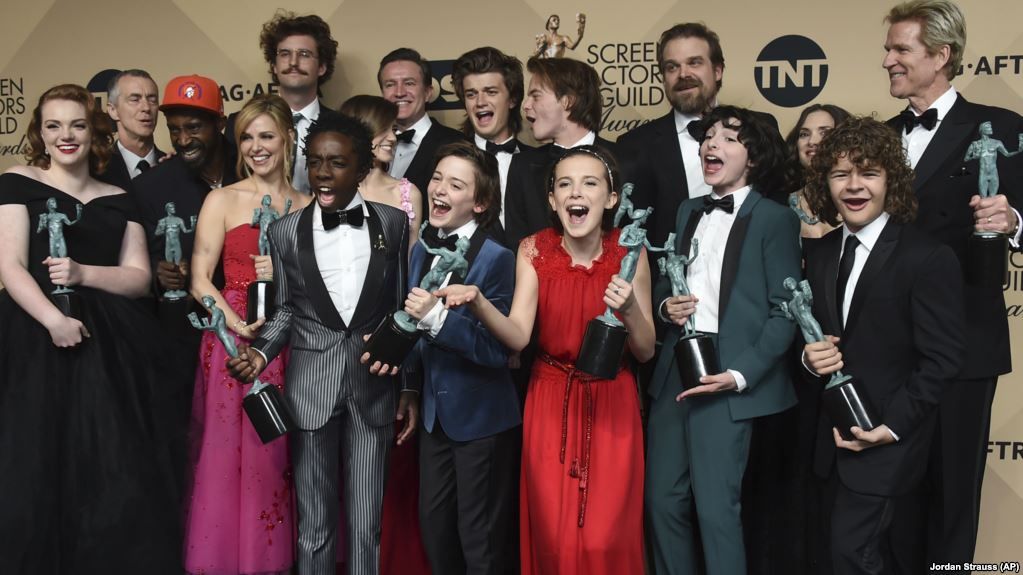 Stranger Things Season 3 recently came out on Netflix on the 4th of July and as per their tradition the full season of 8 episodes available, for your binge watching pleasure.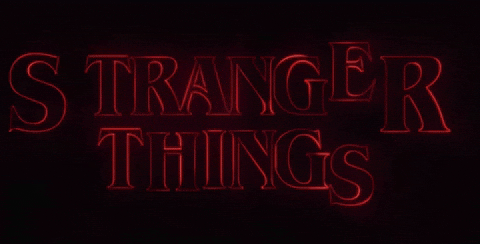 From this moment, on there will be spoilers (I am not a big fan of spoilers but this series has me all twisted if you haven't watched it stop reading and come back when you have then we can be best of friends…)
If you proceed reading this I am assuming, you, like me, have finished watching all the episodes of season 3 and are now waiting for the next season, wondering if there is a next season… yes, yes there is, season 4 is already starting to brew
My first thought is why 8 episodes, 8 is so little I mean one can binge watch the entire season in a day then be left with nothing to do except think and maybe re-watch favourite scenes and possibly blog about it…
I can't be the only one who felt that the season three finale ended with what almost seemed a finality…
Were you not a soul-less bastard you would have shed a tear or two and then just into the final credits… *boom* like in any horror story you are left with that teaser that it's not all over, not over at all…
Oh my gosh they killed Jim Hopper those bastards!!! Slightly overweight, grumpy yet lovable sheriff Jim Hopper.
Detective Byers had a nice ring to it, and her investigative skills…., I mean a set of magnets had her up and studying electromagnetic text books and even though this pair had their lover's squabbles they made an excellent team, and I could not wait for them to hook up already, a date had been set but noooooo they killed Hopper.
Its like Ned Stark all over again. I am not OK.
I have been latching onto fan theories on how Jim might still be alive possibly a prisoner by the Russians, (re)watch the ending scene …
What do you think, which mysterious American could be behind this door?
If you are crazy enough to call that number an answering machine will tell you:
Hi, you have reached the residence of Murray Bauman. Mom, if this is you, please hang up and call me between the hours of 5 and 6 p.m. as previously discussed, okay? If this is Joyce, Joyce, thank you for calling, I have been trying to reach ya. I have an update. It's about, well, it's probably best if we speak in person. It's not good or bad, but it's something…
Who else thought Robin and Steve made a cute couple, in their matching sailor outfits, slinging ice cream at Scoops Ahoy. She also wormed her way into Steve's heart and ours too, smart, funny, brave and adventurous, band aid on the knee, definitely not your average girl.
How about the plot twist making us feel like she had a childhood stalker crush on Steve who eventually under the influence of a truth serum drug realises he might be falling for her, tells her, he likes her and she, it turns out, she likes girls… awkward and Steve does not make it too weird, and the duo continues on long after the Star Court mall "burns" down killing everyone.
With every relationship in the series seeming dysfunctional El broken up with Mike (she dumped his ass) I was all set to believe Dustin's Suzie was imaginary too, she seemed far too perfect and conveniently far away, and and who is Phoebe Cates that she was hotter than ….
Turn around

Look at what you see

In her face

The mirror of your dreams

Make believe I'm everywhere

Given in the light

Written on the pages

Is the answer to a never ending story
Ahahaaahahaa If you do not find yourself randomly singing this song then what manner of being are you??
I even looked it up on the internet, its called never ending story by Limahl and is the theme song for the movie Never Ending story (I haven't watched it yet but its next on my list)
And the cavalry showed up late to the party, after death and mayhem as per clichéd TV trope…
Did anyone else get Arnold Schwarzenegger terminator vibes that this Russian Bad Ass was channeling from the way he walked, esp after being injured with an almost robotic limp, the haircut to even the way he talked,… breathe that in. 
He killed Alexei…
Well Alexei was a Russian spy scientist doing not so legal things that could result in the total annihilation of the human race but when we got to know him, he was like a child in his curious  enjoyment of the little things
This is for you, closest thing to a cherry smoothie I could find a cherry freezit
The mind flare human goo monster killed Billy!!!
Well he was possessed by the mind flayer and had been responsible for tons of bad things even before his mind got taken over but there was still hope he could turn out ok, in fact he had just got back to being himself.
My favourite character in season 3 has got to be darling little Erica, she started off as that annoying lil sister, who burrowed her way into our souls, funny, enterprising, strangely brave and secretly nerdy, delivering insane anecdotes on capitalism, communism and survival.
Erica definitely stole the show, I am voting her for an award where do I sign up?
What are your thoughts on Stranger Things I am dying to know…
~B
PS Also how did they explain all the dead people at the mind flare's behest??????? Cause a whole lotta people died…