Of WordCamp Harare 2018 

In a few days theWordPress local community of Harare brings you the 2018 WordCamp Harare. 23-24 November 2018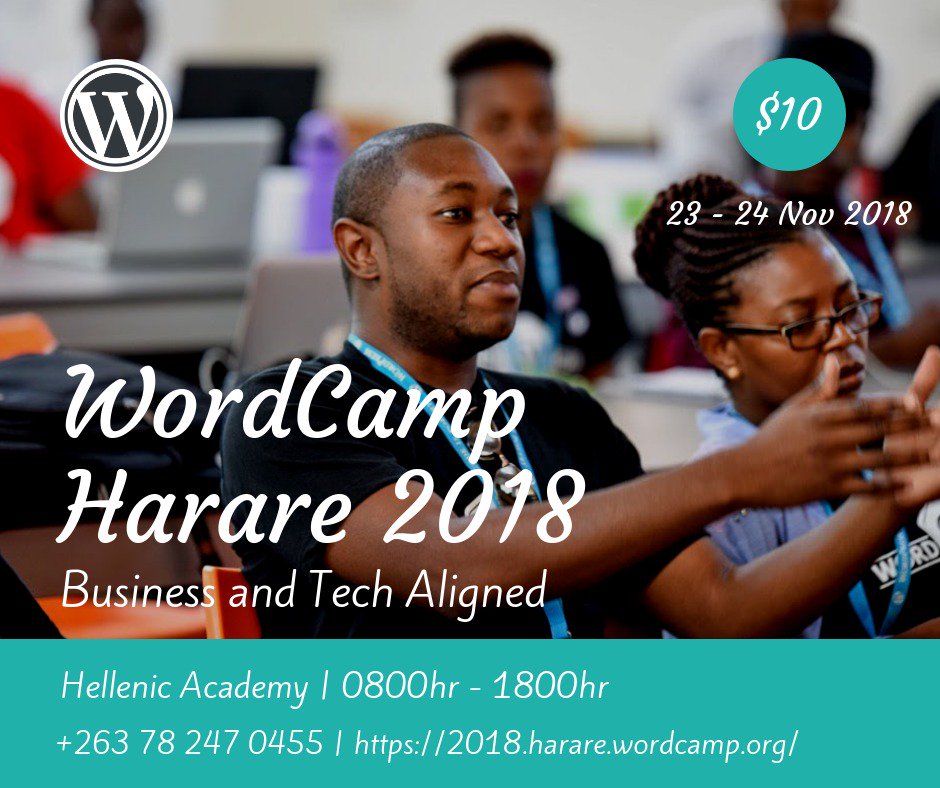 A WordCamp is a conference organized to host WordPress practitioners ranging from the occasional blogger to digital experts and those curious about dipping their toes in the interwebs.
If you are reading this post (which is on a blog powered by WordPress and you have website or blog which runs on WordPress) you should be asking yourself why you aren't attending a WordCamp near you; look them up.
This will be the third WordCamp to be held in Harare and its growing bigger and better; now it's a two day event including a contributor's day and even a junior workshop.
The highlight of WordCamp is presentations from volunteer speakers who are simply ordinary WordPressers such as you, sharing on topics they are passionate about, you can have a look at the speaker line up here and the schedule here
The first WordCamp I attended changed my life and I was inspired to apply to be a speaker at the next one, and this year guess what; I know one or two people who were inspired by my presentation that they too have decided to step up.
On contributor's day you can actively contribute to the WordPress Community by working on the following activities:
Translation of WordPress into Shona
Add subtitles to videos from previous WordCamps
Gutenberg testing
Community planning for 2019
Did I mention The WordCamp Juniors Workshop, so for the 9 and 15 range here's bootcamp for them to learn to express themselves in blogs and also a foundation they can build on to be expert users of the WordPress platform. Its for free too but the are limited places only 20 available seats and when I last checked there were only 7 left so register quickly click here!!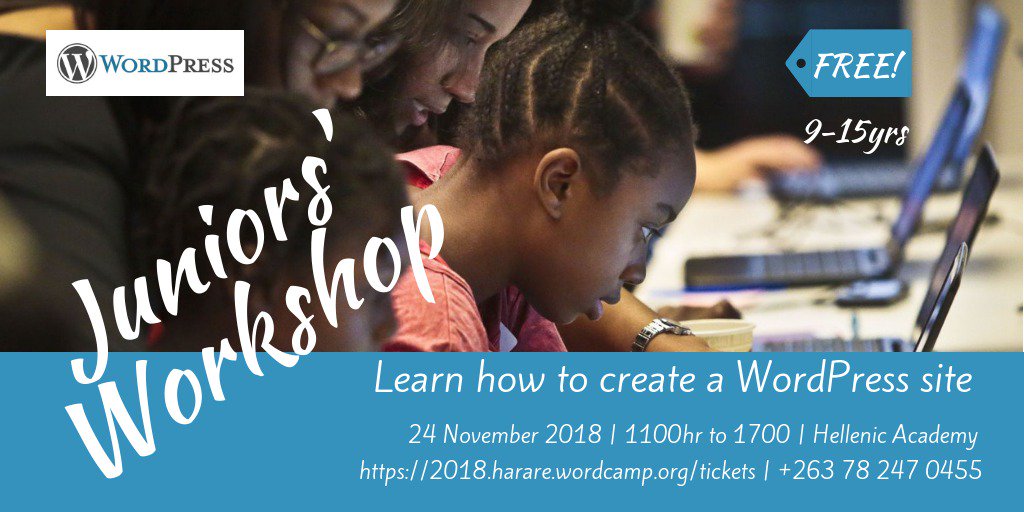 Have you ever been to a WordCamp do share your thoughts? Will you be there??? Cause I will and yeah I am speaker too and I will be speaking on how A Blog Means Community ^_^
~B
PS Oh yeah and there's an after party!!!! Be there and get the TShirt ^_^