Kgalagadi Brands has an affordable alternative to the energy drink market that will be hitting shelves in a supermarket near you (If you are in Zimbabwe that is ^_^ I wouldn't know if they have an eye for the international market yet, we could ask them)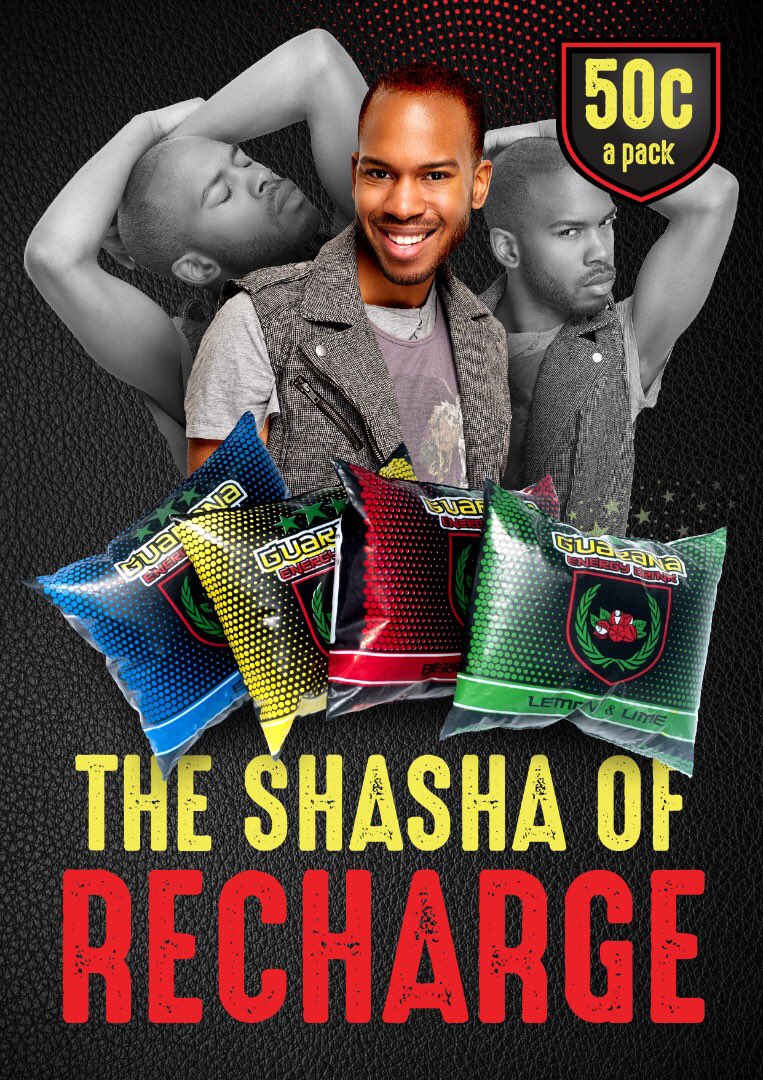 If I were you I would be wondering how I found out about it, when its not yet in the shops right?(unless you are reading this review after the official launch TBA)
I saw their promotional tweet on my timeline:
Because curiosity and hey; word to the wise: people love giveaways I followed them and true to their word; they delivered right at my gate too.
(if people from Kgalagadi brands are reading this you really should look into a deliver an energy order service as part of you distribution channels and not just be bound to conventional markets festive gatherings are loading……..)
Guarana Energy Drink retails at 50c for 400ml of energy drink conveyed to you in a plastic sachet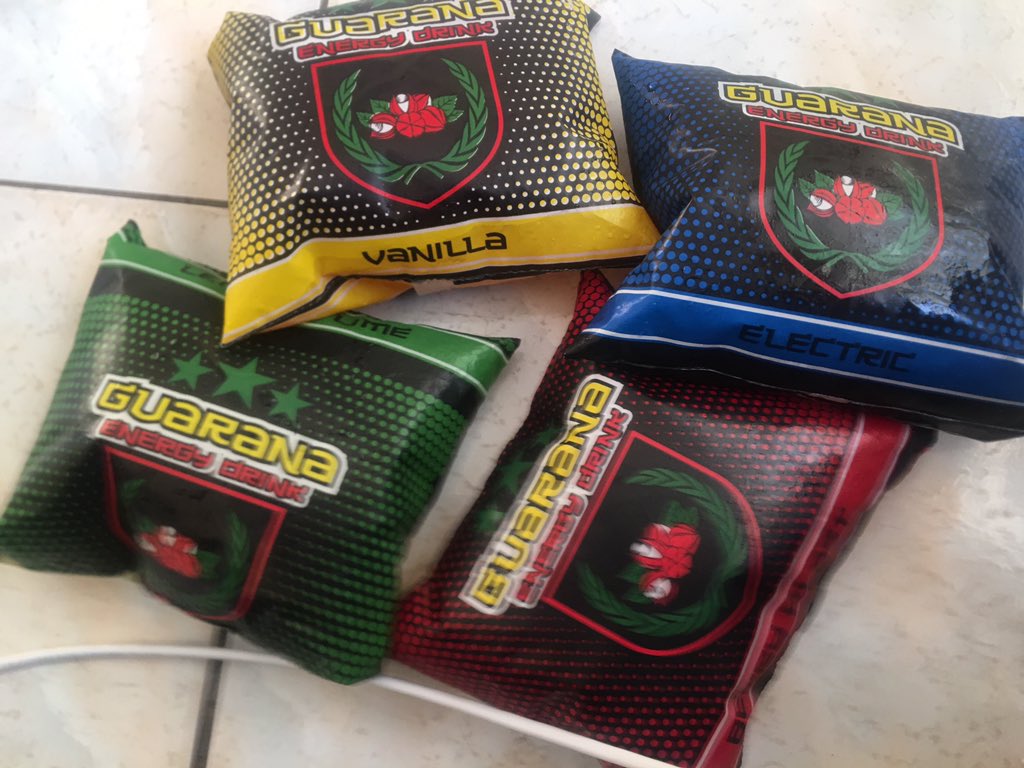 In these trying economic times one cant really get hung up on packaging but it's a tad hard to look cool sipping on juice from a satchet…. Well I poured mine into a glass……
The are four flavours to pick from Lemon and Lime; Berry Blast, Electric and Vanilla.
The idea of vanilla flavour sounded nice, so I tried that one first.
Verdict: Vanilla was my least favourite one, it wasn't quite what I expected probably considering I had sampled it thinking ooooh vanilla I love vanilla, sometimes I re-purpose the baking vanilla essence for other things
Electric had me curious so I tried that next
Verdict: The electric flavor with its fruity taste turned out to be my favourite maybe because I tried it with no expectations I would have loved it more if it was blue in colour!!!!!!
Berry Blast
Verdict: taste as one would expect from a blackberry black currant flavoured juice
I tried Lemon and Lime last thinking I was saving the best for last
Verdict: I was wrong! It almost ties with vanilla on being my least favourite if I could try vanilla again I might prefer it instead. But it tastes like it would be better served as a cocktail mixer drink and I noticed they say so too… if you know, you know…..
One does not normally drink energy drinks for their refreshing taste: if you want the energy you will get the energy they pack quite a noticeable jolt and their active ingredients in equal and sometimes higher than the competition but for a lesser cost
Per 400ml serving
| | |
| --- | --- |
| Caffeine | 128mg |
| Ginseng root extract | 324mg |
| Guarana seed extract | 8mg |
Overall verdict:
It's a bargain and if you an energy drink junkie I would say go for it your pocket will thank you though I really think they should have a range which comes in sports bottles or resealable sachets and then one can use the sachets as refill packs….. one can rock something like this yeah?
At the time of publishing this post they were on 47 followers on their twitter page and still had the give away running; so you can also try them out for yourself and I am curious on your thoughts if you would or do.
Their twitter page is @Guarana_energy
~B
PS Also if you are an energy drink junkie you might want to watch your consumption as bingeing on energy drinks has potential health problems Drink responsibly